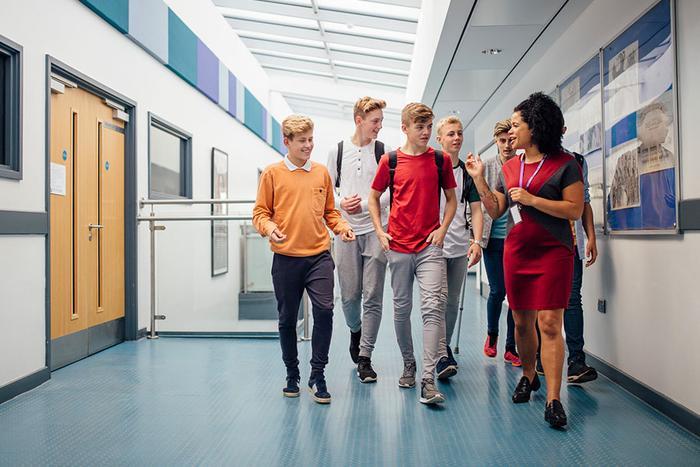 Students choose their college for a variety of reasons, so personal finance site WalletHub drew up a list of most influential factors and ranked how schools met them.
If you value small classes, the Massachusetts Institute of Technology (MIT) and California Institute of Technology tied for lowest student-to-teacher ratio. Princeton, Yale, Holy Names University in California and Sweet Brier College in Virginia also ranked well in this category.
If graduation rates are an important factor, Pamona College in California graduates the largest percentage of its students each year. Davidson College in North Carolina and Georgetown University also made a strong showing.
Student loan debt
Many students are understandably concerned about graduating with a lot of student loan debt. 
If that is a worry, consider Paul Quinn College in Texas, where students graduate with the least amount of debt, according to the WalletHub report. Lane College in Tennessee and the University of Tennessee-Chatanooga also perform well by that measure.
On the other hand, the WalletHub report found Texas Christian University graduates leave school with the most debt, followed by Graceland University in Iowa.
Measuring by student loan default rate, the California Institute of Technology has the lowest student loan default rate in the nation. Two other California schools -- Claremont McKenna College and Harvey Mudd College -- also excel in that area.
Meanwhile, Central State University in Ohio and Paine College in Georgia have the highest student loan default rate among its students.
Salary after graduation
Harvey Mudd College earned another distinction for delivering the highest return on students' education dollars, followed by MIT and the California Institute of Technology.
It's no surprise, then, that MIT leads all schools with the highest median salary after graduation, followed by Harvard and Georgetown.
The WalletHub reports concludes Livingston College in North Carolina provides the lowest return on investment, followed by Wheelock College in Massachusetts and the University of Pikeville, in Kentucky.