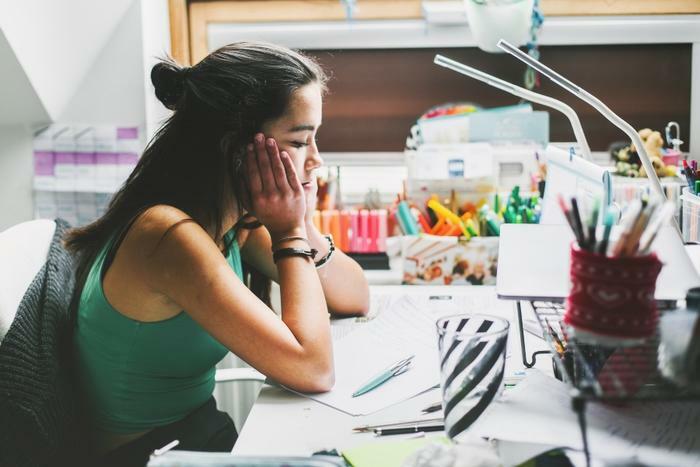 Researchers from Rutgers University have explored how stress can affect young people's mental health. Their findings showed that students who have the highest academic-related stress may also have the poorest mental health outcomes. 
"This study shows that college students are not uniformly impacted by academic stress or pandemic-related stress and that certain groups should be offered additional resources and support," said researcher Xue Ming. 
Academic pressures can be burdensome
For the study, the researchers had nearly 900 college students answer questions from two popular questionnaires – the Short Warwick-Edinburgh Mental Well-Being Scale (SWEMWBS) and the Perception of Academic Stress Scale (PAS). The former included questions about general mental health and wellness, while the latter asked about workload, students' perception of their academic performance, and their expectations for their academic performance. 
It was clear to the researchers that high academic stress was linked with poorer mental health. The more stressed students were about their academic lives, the more likely they were to struggle with their mental health. 
Three groups stood out as having the highest stress levels: female students, nonbinary students, and second-year college students. The team speculates that second-year students are starting to get serious about their lives outside of college and feel the pressure to finalize their majors, take more difficult classes, and put more on their plates. By comparison, first-year students had the lowest stress levels when it came to both academics and COVID-19. 
To help support students during these stressful times and lower their risk of poor mental health, the team hopes universities around the country do their part to provide resources to their students. 
"Colleges should consider offering tailored mental health resources to these groups to improve students' stress levels and psychological well-being," said Ming. "To raise awareness and destigmatize mental health, colleges can distribute confidential validated assessments, such as the PAS and SWEMWBS, in class and teach students to self-score so they can monitor their stress and mental well-being."