---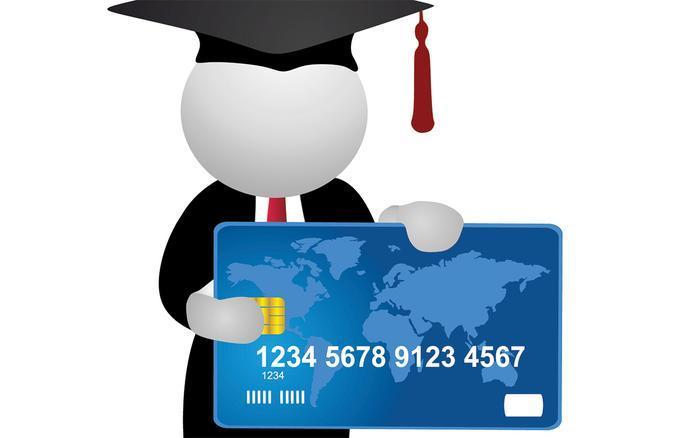 Colleges and universities are often more focused on their bottom line than on their students' financial well-being, the Consumer Financial Protection Bureau (CFPB) warns in a report released today, which raises new concerns about costly fees and risky features that can be attached to certain college-sponsored credit and banking accounts.
"Deals between big banks and schools can drive students into accounts that contain high fees," said Director Richard Cordray. "Many young people struggle to manage money while at school and we urge schools to put students' financial interest first."
The CFPB's analysis of roughly 500 marketing deals between schools and large banks found that many deals allow for risky features that can lead students to rack up hundreds of dollars in fees per year. The CFPB also issued a bulletin today reminding colleges and universities that they are required to publicly disclose marketing agreements with credit card companies.
"Colleges across the country continue to make deals with banks to promote products that have high fees, despite the availability of safer and more affordable products," said CFPB Student Loan Ombudsman Seth Frotman. "Students shouldn't get stuck with the bill when their school inks a deal for an account that's not in their best interest. "
A worse deal
The report found that about 10 million students attend a college or university that has made a deal with a financial institution where the college directly markets or allows the promotion of checking or prepaid accounts, often endorsed with a college logo or linked to a student identification card. 
Research has shown that financial products sponsored by colleges or universities can contain high or unusual fees, which can be a worse deal for students than what they can find shopping around on their own. Since Congress passed new consumer protections for credit cards in 2009, marketing partnerships between colleges and universities and financial institutions have largely shifted from credit cards toward sponsored debit and prepaid accounts. 
The CFPB's analysis of marketing agreements at 500 schools found that some of the nation's largest colleges and universities continue to maintain deals with large banks that allow for the marketing of products that may not be in the best financial interests of their students, since many of them contain costly features. 
Key findings
Dozens of bank deals with colleges fail to limit costly fees. The Bureau found that dozens of deals with banks for school-sponsored accounts do not place limits on account fees, such as overdraft fees, out-of-network ATM fees, or other common charges.
Some students may pay hundreds of dollars per year in overdraft fees. This is particularly concerning given that a growing body of evidence suggests that small financial shocks—such as a few hundred dollars— can cause significant financial hardship for students and even deter college completion. 
Deals provide financial benefits for banks and schools but offer few, if any, financial benefits for students. The Bureau found marketing agreements between colleges and banks often contain extensive details about how the school and the bank can profit but do not require banks to offer safe and affordable accounts—and may drive students to high-cost products.
Some schools fail to disclose key details of marketing deals with banks, even though they are required to do so.
More information is available at: consumerfinance.gov/students
---