---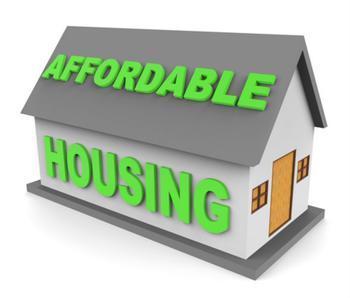 If you would like to buy a house but happen to work in California's Silicon Valley, you might have trouble, even on a tech company salary.
According to Coldwell Banker's latest ranking, the 10 most expensive housing markets in the U.S. are all located in California. Six are located in Silicon Valley.
"Silicon Valley has been at the forefront of innovation in the U.S. for years, with leading tech companies attracting some of the brightest entrepreneurial minds in the world," said Coldwell Banker CEO Charlie Young. "Clearly, the amenities of the region are also impacting home prices."
But for people who can live anywhere, or who are willing to relocate, there are still some enticing deals out there. And it isn't necessary to move to the middle of nowhere to find them.
While the average four bedroom, two bath home in Saratoga, Calif., goes for nearly $2.5 million, Coldwell Banker found the same type homes going for less than $250,000 in nearly 40% of the markets it serves.
Top 10 most affordable cities
Detroit
The Motor City has been through a very rough patch that includes bankruptcy, but in the last couple of years it has been on the upswing. Part of the draw has been bargain-priced real estate. In Coldwell Banker's survey, Detroit is the nation's most affordable housing market with an average home price of just $64,110.
Cleveland
Cleveland is another Rust Belt city on the comeback trail, and is now basking in the glow of an NBA championship. Start-up businesses are thriving, supported by a private initiative by Cleveland Cavaliers star Lebron James. Low prices for houses have helped draw Millennials back. The average four bedroom, two bath home goes for $73,073.
Park Forest, Ill.
Park Forest is a community of about 22,000 located south of Chicago that straddles Cook and Will counties. The average home price is $78,392.
Jamestown, N.Y.
Jamestown lies in the southwestern corner of New York near the Pennsylvania border. The city of 30,000 is an easy drive to Pittsburgh and offers natural beauty for an affordable price. The average home price is $88,891.
Utica, N.Y
While New York has a reputation for a high cost of living, the Coldwell Banker survey finds two of the state's cities among the 10 most affordable markets. Utica, just west of Syracuse, has a population of 62,225 and an average home price of $92,891.
Wilkes-Barre, Pa.
Pennsylvania also adds two housing markets to the list. Wilkes-Barre is city of 41,000 people, clustered with Scranton and Hazelton, convenient to both Philadelphia and New York. The average house goes for $94.436.
Scranton, Pa.
Scranton, one of Wilkes-Barre's partner cities, has a population of 76,000 and is home to the fictional Dunder-Mifflin paper company, of the TV sitcom "The Office." The real life price of a home is $108,842.
Huntington, Ind.
Huntington, with a population of 17,000, is located southwest of Ft. Wayne. Its average four bedroom house goes for $105,614.
Augusta, Ga.
Augusta is in a beautiful part of the world, as evidenced each April when it becomes the center of the professional golf universe. A home in the home of The Masters goes for an average of $106,567.
Palatka, Fla.
Florida real estate prices have made a comeback since the housing crash, but you can still find bargains, especially if you look in Palatka, a town of 10,000 on the St. John's River. The average home there sells for $110,655.
---