---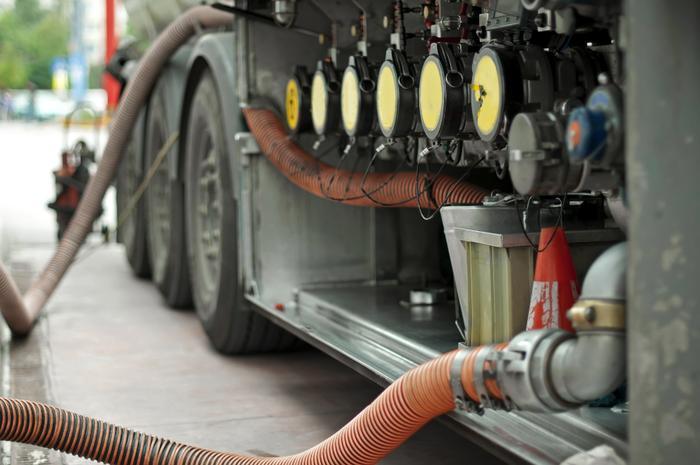 Mention the term "energy crisis" and it immediately conjures up images from the 1970s of long gasoline lines, skyrocketing utility bills and periodic shortages of fuel. That energy crisis was triggered by the end of cheap and plentiful energy at a time of extensive regulation.
Today, when researchers at Columbia University's Mailman School of Public Health talk about an energy crisis, they're taking about families impacted by energy's rising cost. Instead of using the term "energy crisis," the researchers call it "energy insecurity" (EI). This winter's bitterly cold weather, they say, has highlighted the problem.
The researchers have looked at what households spend on energy, measuring it against household income. Not surprisingly, lower-income consumers tend to be the ones in the insecure category. Not only do they have less money to pay for gasoline and their utility bills, the researchers found they tend to live in housing that hasn't received structural upgrades, like energy-efficient windows, added insulation and new, more energy-efficient HVAC systems.
Poor hit hard
"While economic energy insecurity is experienced across the spectrum, it disproportionately affects those who are poorest, who are nearest the poverty line," said Yumiko Aratani, acting director for health/mental health at the National Center for Children in Poverty. "We hope that our discussion of energy insecurity will galvanize policy-makers to study this problem further and take steps to ameliorate its affects."
The Center has published the findings, in the form of a brief, "Energy Insecurity among Families With Children," using the latest and most comprehensive data available. The authors define economic energy insecurity as the disproportionate share of household income allocated to energy expenses among families with children – specifically, spending more than 10% of your income places you in that category.
In the brief researchers found that better than half the families in the EI category are living in poverty. A third were categorized as "extremely poor."
Geographically, the south has the most EI families – 46%. Over half are renters.
Few options
Unfortunately, there aren't a lot of options for meeting this modern day energy crisis, the researchers conclude. They note the main safety net program to help people meet their energy needs covers only a fraction of the people who could use it. Ten to 15 million homes were eligible for benefits in 2012 but only 5.5 million took advantage of the program.
"When we took a hard look at the main safety net program for energy assistance, we found multiple constraints," said Diana Hernández, assistant professor of Sociomedical Sciences at the Mailman School of Public Health. In addition to funding shortfalls, the program is designed to provide rate discounts, debt forgiveness and different types of waivers when what this population desperately needs is energy-efficiency retrofits and interventions."
In other words, fixing the problems in the homes, making them more energy efficient, might reduce the need for assistance. The automotive industry has taken a similar tack with fuel efficiency. New cars are much more efficient than older ones. It's much cheaper today to drive a new full-sized sedan than a 10-year old mid-size sedan.
"Our country has embraced energy conservation heartily but we have not put nearly enough emphasis on serving low-income populations who urgently need assistance," said Renée Wilson-Simmons, director of the National Center for Children in Poverty. "This study will shine a light on families who are burdened by disproportionate energy expenditures."
What to do
If you happen to live in an older home with high energy costs, the U.S. Department of Energy suggests things to do to improve efficiency. Many are simple and inexpensive and might make sense, even if you are renting a home and don't own it.
Let the sun shine in. Passive solar energy can be uncomfortable during a hot summer but welcome during a cold winter. Open curtains on your south-facing windows during the day to allow sunlight to naturally heat your home, and close them at night to reduce the chill you may feel from cold windows.

Cover drafty windows. Use a heavy-duty, clear plastic sheet on a frame or tape clear plastic film to the inside of your window frames during the cold winter months. Make sure the plastic is sealed tightly to the frame to help reduce infiltration.

Find and seal leaks. Seal the air leaks around utility cut-throughs for pipes ("plumbing penetrations"), gaps around chimneys and recessed lights in insulated ceilings, and unfinished spaces behind cupboards and closets.
Thanks
Keep an eye on your inbox, the lastest consumer news is on it's way!
Unsubscribe easily whenever you want
---