---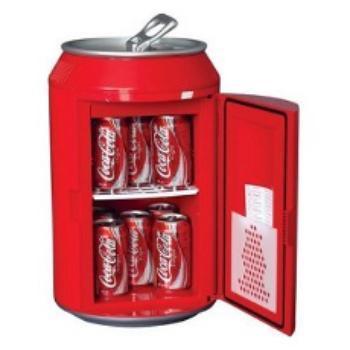 The first rule of public relations and crisis management is, basically, to round up all the lemons and make lemonade. Turn your weakness into your strength, in other words.
This is what Coca-Cola is hoping to do with a new ad campaign that expresses its supposed deep and undying concern about obesity. What, you didn't think a sugar-water bottler cared about obesity?
Well, think again. Coke cares, and it will be spending millions to air two new ads -- one on news shows aimed at regulators and what are called opinion leaders, and another on entertainment shows aimed at consumers. Both, in the words of Coca-Cola, "encourage everyone to be mindful that all calories count in managing your weight."
Here's the news-show ad:
Coke would like for us to think that it has been tossing and turning at night, worried sick about what it calls "the complex challenge of obesity."
Have fun, move around
It says the purpose of the ads "is to highlight some of the specifics behind the company's ongoing commitment to deliver more beverage choices, including low- and no-calorie options, and to clearly communicate the calorie content of all its products."
The consumer-focused ad, called "Be OK," debuts on American Idol tomorrow (Wednesday) night. It notes that a can of Coca-Cola says right up front that it has 140 calories -- and the ad suggests some fun ways to burn off those calories.
Like what? Well, walking the dog, dancing. You know, moving around.
"We are committed to bring people together to help fight obesity," said Stuart Kronauge, general manager of sparkling beverages. "This is about the health and happiness of everyone who buys our products and wants great-tasting beverages, choice and information. The Coca-Cola Company has an important role in this fight. Together, with willing partners, we will succeed."
Critics say this is all too cute by half.
Michael F. Jacobson, executive director of the Center for Science in the Public Interest, said the commercials are "just a damage control exercise and not a meaningful contribution toward addressing obesity."
As far as we know, New York City Mayor Michael Bloomberg hasn't yet chimed in. He has been on a campaign to get his city's residents to lighten up and New York last year banned the sale of super-sized soft drinks in some public places.
---