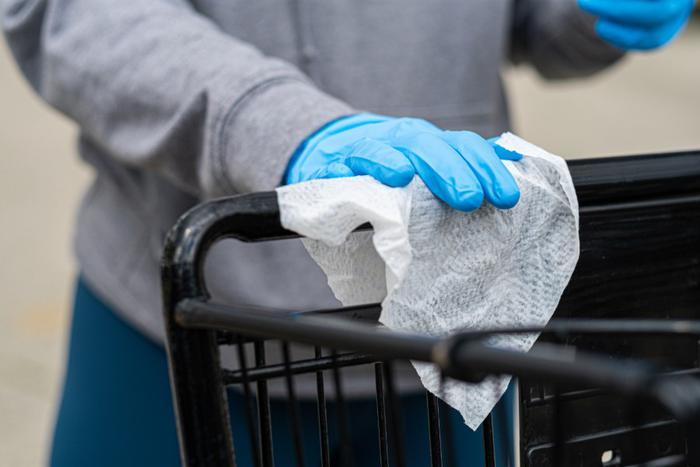 While the COVID-19 pandemic has been a massive hardship for consumers to bear, it has allowed some companies to step up and show their worth. In a recent ranking of top brands, consumers awarded top honors to several companies that have continued to provide products and services during the outbreak.
The Clorox Company, a big producer of cleaning and disinfectant products, came in at the number one spot. However, its ability to provide enough products in the near future is now in question. CEO Benno Dorer recently told Reuters that there will be a shortage of Clorox wipes that's likely to last until next year.
"Disinfecting wipes, which are the hottest commodity in the business right now, will probably take longer [to produce] because it's a very complex supply chain to make them...That entire supply chain is stressed...We feel like it's probably going to take until 2021 before we're able to meet all the demand that we have," Dorer said.
"Frankly, we thought we would be in a better position by now, but demand in Q4 exceeded our expectations. We're certainly not at all happy with our service levels for our retail customers on many products. We have a high sense of urgency on this with all hands on deck," he added in a call with analysts.
Soaring revenues
Of course, the company will be playing catch-up as well as it can. After all, the company stands to make a killing in profits since consumers around the world are clamoring to make sure they stay protected from COVID-19. 
This week, the company reported to analysts that it experienced a 33 percent increase in revenue on the back of its health and wellness business. Cleaning products made up approximately 40 percent of that figure all on its own.