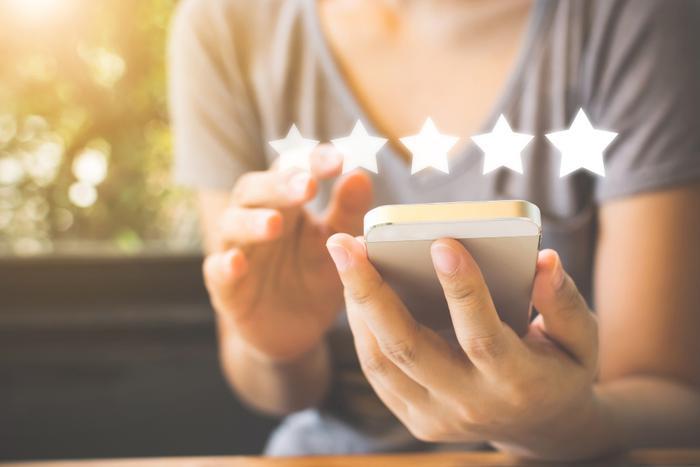 What brands do you trust the most? When asked that question in the annual Axios Harris Poll 100, consumers ticked off Clorox, the Hershey Company, Amazon, Publix Supermarkets, and General Mills as the brands with the best reputations in America.
Not surprisingly, all five have turned in stand-up performances during the pandemic, providing products and services that consumers have relied on as the economy shut down and much of the population sheltered in place.
Clorox products were in such demand that most stores quickly sold out. In response, the company went into overdrive to produce more. Amazon was called upon to deliver everything from groceries to kids' toys and school supplies.
More reliable than the government
Publix, Hershey, and General Mills are part of a food supply chain that consumers turned to when their favorite restaurants closed their doors. Zoom Video and DoorDash, companies that found themselves in demand over the last four months, made the list for the first time this year.
Procter & Gamble, maker of a number of household products in high demand recently, has moved from number 57 in 2017 to number eight this year. 
"Now more than ever, companies that performed well on traditional reputation measures and responded to our global health crisis have the best reputations," said John Gerzema, CEO of The Harris Poll. "Americans say large companies – with resources, infrastructure, and advanced logistics – came to America's rescue during the pandemic. In fact, today, big business is seen as more reliable than the federal government in keeping America running."
Of course, not every brand earned high marks from consumers. Juul Labs, the Trump organization, Monsanto, Facebook, Wells Fargo & Company, and Twitter found themselves at the bottom of the annual list, with poor reputations.
Some highly rated brands lost ground in this year's poll, largely due to recent negative headlines. Among this year's biggest decliners were Boeing, Johnson & Johnson, Home Depot, and Nike.
Most improved
Some of the brands showing the biggest improvement this year are McDonald's, Pepsico, Target, Delta Air Lines, General Motors, State Farm, Yum! Brands, Tesla, and Toyota.
"Reputation is the most valuable asset a company has," says Ray Day, vice chair of The Stagwell Group, which includes The Harris Poll. "Companies with better reputations have a price advantage, a competitive advantage, and greater stability." 
Day says highly regarded companies also are more likely to perform better over the long-term because they are usually able to attract and retain talent, garner better partners, and recover faster from reputational harm.