---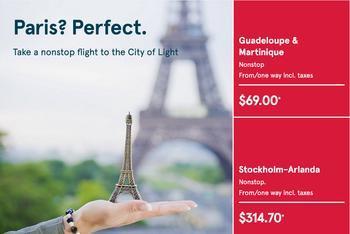 Hillary Clinton is urging the Obama Administration to withhold final approval of Norwegian Air Shuttle's application to launch low-fare flights between the U.S. and Europe, joining Sen. Bernie Sanders who earlier said the U.S. should "prevent a global race to the bottom in the airline industry." 
The U.S. Transportation Department tentatively approved the application in April, saying it had little choice under open skies agreements intended to promote competition on international routes.
Unions have protested the Norwegian carrier's application because it plans to use outsourced labor contracts that the unions say will drive down wages for American crews.
"Workers in the U.S. airline industry deserve rules of the road that support a strong workforce with high labor standards -- not attempts by airlines to flout labor standards and outsource good-paying jobs," a statement from the Clinton campaign said. "That's why our Open Skies Agreement with Europe explicitly calls for the maintenance of high labor standards to guide the parties in its implementation."
"Hillary Clinton urges the Obama Administration against moving forward with final approval of Norwegian Air International's application. Too many questions have been raised about NAI's practices and plans," the Clinton statement concluded.
"No legal basis"
In tenatively approving the application last month, the Transportation Department said that under prevailing regulations and open skies agreements, there was "no legal basis" to deny it.  
"DOT's show cause order states that, based on the record as a whole, as well as its consultations with the Departments of Justice and State, the provision in the U.S.-EU Agreement that addresses labor does not afford a basis for rejecting an applicant that is otherwise qualified to receive a permit."
But Sanders said granting the application would be a disaster for U.S. airline workers and argued that the U.S.-EU agreements were intended to promote high-paying jobs, not eliminate them. 
"If this permit is approved, it would open the door to the same 'flag of convenience' model that decimated U.S. shipping and paved the way for the outsourcing of nearly 100,000 American jobs. We cannot allow that to happen," Sanders said.
Democratic lawmakers and unions say that granting the permit would allow Norwegian to skirt labor and tax laws when it flies to the U.S., giving it an unfair advantage and putting American jobs at risk.
Thanks
Keep an eye on your inbox, the lastest consumer news is on it's way!
Unsubscribe easily whenever you want
---