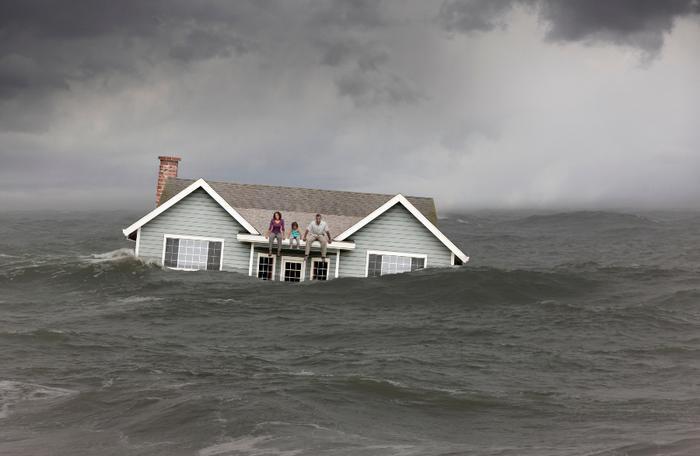 Climate change is a source of stress for many consumers, and findings from a new study conducted by researchers from Stanford University may just add to that stress. 
Because climate change has led to more frequent weather events and more severe periods of precipitation, flooding has become a much more serious issue for many consumers. According to the researchers' findings, flooding due to climate change has led to billions of dollars in damages in the last 30 years. 
"The fact that extreme precipitation has been increasing and will likely increase in the future is well known, but what effect that has had on financial damages has been uncertain," said researcher Frances Davenport. "Our analysis allows us to isolate how much of those changes in precipitation translate to changes in the cost of flooding, both now and in the future." 
Flood damage on the rise
The researchers' goal was to determine whether rising flood damages were related to climate change or if there were other overriding socioeconomic factors that have come into play in recent years. They used existing economic models to compare climate change data, flood damages, and weather patterns between 1988 and 2017. 
"By bringing all those pieces together, this framework provides a novel quantification not only of how much historical changes in precipitation have contributed to the costs of flooding, but also how greenhouse gases influence the kind of precipitation events that cause the most damaging flood events," said researcher Noah Diffenbaugh. 
The researchers found that over the last 30 years, flooding has yielded nearly $200 billion in related damages across the United States. They learned that climate change was directly linked to more than 35 percent of those costs, or roughly $75 billion in damages. The team explained that the severity of extreme weather events is mostly to blame in these cases, as flooding has only worsened as the weather has changed. 
"What we find is that, even in states where the long-term mean precipitation hasn't changed, in most cases, the wettest events have intensified, increasing the financial damages relative to what would have occurred without the changes in precipitation," said Davenport. 
This study points to just one area of significant cost that stems from climate change. Moving forward, the researchers hope that legislators can utilize these findings as the basis for serious climate-related policy change. Without changes, they believe flood damages will only surge higher as time goes on. 
"Accurately and comprehensively tallying the past and future costs of climate change is key to making good policy decisions," said researcher Marshall Burke. "This work shows that past climate change has already cost the U.S. economy billions of dollars, just due to flood damages alone."