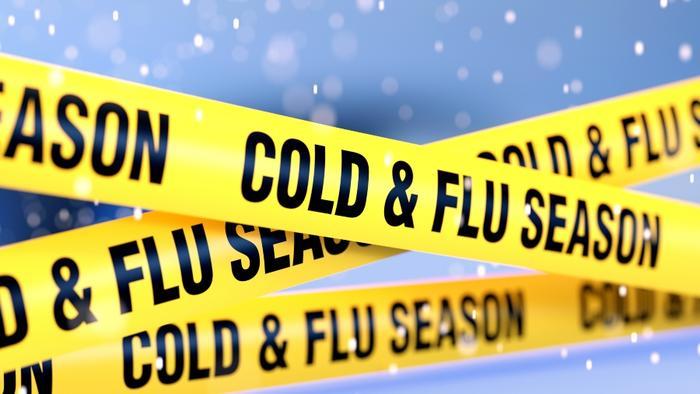 Numerous studies suggest that the effects of climate change could have a drastic impact on our way of life. One way that could happen is through more dangerous disease epidemics. 
Researchers from Florida State University (FSU) say that rapidly changing weather patterns could cause viruses like the flu to become more dangerous and affect more people.
"The historical flu data from different parts of the world showed that the spread of flu epidemic has been more closely tied to rapid weather variability, implying that the lapsed human immune system in winter caused by rapidly changing weather makes a person more susceptible to flu virus," said FSU associate professor Zhaohua Wu.
More dangerous flu epidemics
Consumers might think that colder temperatures and humidity are a big factor when it comes to the spread of the flu virus, but the researchers say that's not necessarily the case. After analyzing air temperatures from the late 1990s to 2018, they found that some years with warmer temperatures resulted in much more deadly flu epidemics.
The team says that the 2017-18 flu season was one of the warmest on record, but statistics from the Centers for Disease Control and Prevention (CDC) showed that 186 children died from the flu during that time, breaking the previous record of 171 set in 2012-13. 
Because rapidly changing weather is a hallmark of climate change, fatal epidemics may become even more likely as the climate destabilizes. The researchers say that keeping this in mind could help policymakers implement interventions that ultimately help save consumers' lives.
"The autumn rapid weather variability and its characteristic change in a warming climate may serve not only as a skillful predictor for spread of flu in the following season but also a good estimator of future flu risk," Wu said. "Including this factor in flu spread models may lead to significantly improved predictions of flu epidemic."
The full study has been published in the journal Environmental Research Letters.