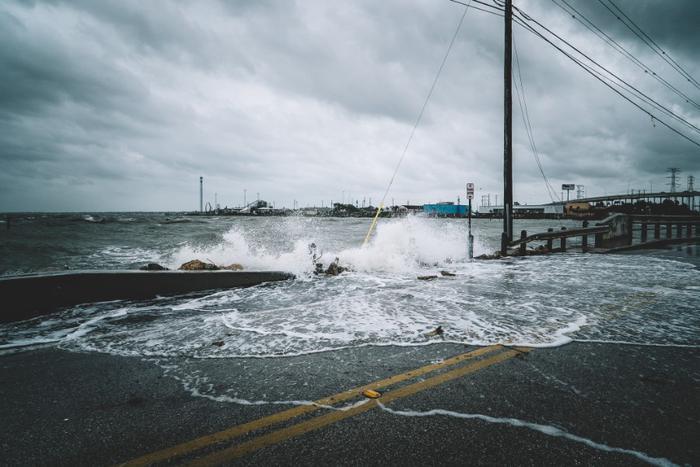 In a report commissioned by President Trump's Commodity Futures Trading Commission (CFTC), a U.S. regulator called climate change a "slow motion" systemic threat to the nation's financial markets. 
Without sweeping efforts to curb climate change, its physical impacts -- wildfires, storms, floods, droughts, etc -- and the costs stemming from such catastrophes will threaten the stability of the financial system, the report said. 
"A world wracked by frequent and devastating shocks from climate change cannot sustain the fundamental conditions supporting our financial system," said the 196-page report entitled "Managing Climate Risk in the Financial System." 
The report noted that the physical impacts of climate change have already become evident in the U.S. 
"Both physical and transition risks could give rise to systemic and sub-systemic financial shocks, potentially causing unprecedented disruption in the proper functioning of financial markets and institutions," the report said. 
The impact of the COVID-19 pandemic has only made matters worse by shrinking household wealth, government budgets, and rattling the economy in a number of other ways. The pandemic's effects will end up "increasing the probability of an overall shock with systemic implications," the report said. 
Avoiding financial destabilization 
To avoid the destabilizing effects of climate change, the report authors proposed:
Establishing a price on carbon -- one that is high enough to get businesses and markets to stop using carbon dioxide-producing fuels, such as oil and gas; 

Requiring banks to address climate-related financial risks and listed companies to disclose emissions; and

Stress testing community banks for their resilience to climate change.
The report also called for a reversal of a proposed rule from the Trump administration's Labor Department that would bar retirement investment managers from taking environmental consequences into account when making financial recommendations. 
"If there's any class of investors that should be thinking about the long run, it's retirement funds and pension funds," said Nathaniel Keohane, an author of the report and an economist at the Environmental Defense Fund, an advocacy group.
The report authors also say that financial authorities should integrate climate risk "into their balance sheet management and asset purchases, particularly relating to corporate and municipal debt."