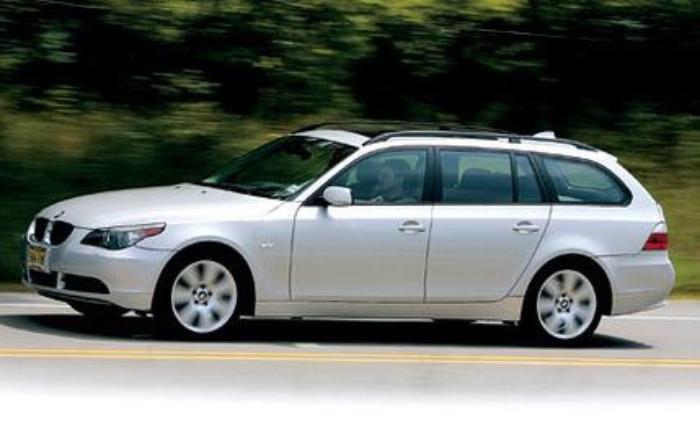 The bottom of the spare tire well is not exactly the brightest place to store the vital electronic components that keep a car running but that's what a class action lawsuit says BMW did for years.
By placing the engine control modules in the lowest part of the car, BMW virtually ensures they will get wet yet blames consumers when the components fail and the engine shuts down, the lawsuit claims.
In the suit, George Catalano says that in June 2012, his 2007 BMW 530xi wagon shut down on a four-lane divided highway after flashing dashboard lights warned of a "complete electrical failure." He had the car towed to a BMW dealership, where an examination found nearly two inches of water had accumulated in the wheel well of the car, partly as a result of water that had infiltrated into the area from clogged sunroof drain tubes.
Refused to pay
Even though Catalano's car was covered by a Certified Pre-Owned Warranty, BMW refused to pay the nearly $2,000 cost of replacing the electronic control module.
The suit notes that BMW has issued at least six separate service bulletins to its dealers, alerting them to the problem but has not recalled the affected vehicles or issued any kind of public notice to BMW owners and has routinely refused to pay any costs associated with the repair.
Dealers were advised to place a sticker in the trunk area, cautioning consumers not to store liquids there, the suit says. 
The suit also argues that although the BMW owners manual cautions owners not to close the trunk lid on their hands, it does not say anything about not spilling liquids in the trunk. It also fails to warn that the sunroof drainage tubes may become clogged. 
Catalano also argues that, because of the allegedly defective design, the problem is likely to recur, since the repairs carried out by BMW did not include moving the electronic components to a safer locations where they would not get wet. 
The suit seeks damages for owners of all various BMW models, including X5s from the 1999-2008 model years; X3s from 2003-2010 and 5-series vehicles from 2004-2010. It was filed by attorney Joseph Santoli, Ridgewood, N.J.