---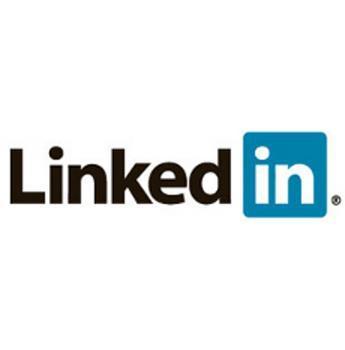 Although we have no personal experience in the matter, we'd always figured "product endorsement spokesperson" must be a pretty sweet gig if you can land it. After all, saying "Hi there! I'm me, and I think this-here product is great" (or variants thereof) is surely easier than the more traditional "Make money via finding a job and working at it five days a week" route.
But that assumes you actually get paid for your product endorsements. But if you have an Internet connection (and you wouldn't be reading this if you didn't) there is, apparently, an ever-growing chance you might be in the product-endorsement biz after all — without your knowledge or consent, and certainly without any resulting increase in your personal net worth.
Facebook has recently been subjected to various lawsuits from users who allege that Facebook falsely claimed they "like" various products or pages, for advertising purposes. Meanwhile, LinkedIn has faced a similar class-action suit since at least last September.
Siphons email contacts
Courthouse News Service reported an update to that story on Jan. 14, first with background explaining the allegations that LinkedIn has been harvesting users' email addresses without permission:
LinkedIn faces a federal class action in San Francisco claiming it siphons email contacts from users' external email accounts and then spams them with "endorsement emails." Users want LinkedIn to pay them for using their identities to sell premium memberships, grow its member base and save money on acquiring new members.... in [the plaintiffs'] brief opposing LinkedIn's motion to dismiss, they say "a few cryptic disclosures on a website" do not give LinkedIn the right "to harvest users' email addresses and broadcast users' persona to hundreds of people."
The brief also gives the following example: "LinkedIn attempts to access a user's Gmail account if the user has Gmail open in another browser window or has not logged out of Gmail. If an email account is open, LinkedIn accesses the account by using the open email session. LinkedIn does not prompt members for a password. Instead, LinkedIn sweeps the external email account for every email address a user has been emailed by, CCed, or emailed. For many users this is thousands of addresses."
The actual class-action suit dates back to last September; the Jan. 14 update focuses on the plaintiff's rebuttals to LinkedIn's earlier defense claims; for example, LinkedIn representatives tried arguing its actions regarding email addresses lack standing because the emails do not "injure or enrich anyone," when in fact, LinkedIn charges members $10 to send messages to members they're not linked to — thus implying LinkedIn values each of those promotional emails at $10.
---