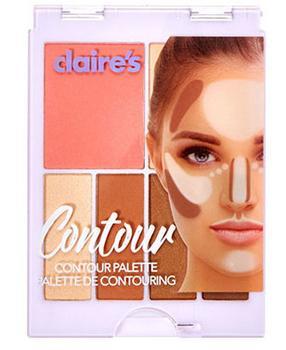 Claire's Stores is recalling Claire's Eye Shadows, Claire's Compact Powder and Claire's Contour Palette.
Testing by the Food and Drug Administration indicates the possible presence of asbestos fibers in product samples from one lot of each product. Inhalation of asbestos over time has been linked to serious adverse health consequences.
Claire's says it is not aware of any adverse reactions, injuries or illness.
The following products, sold in Claire's stores nationwide from October 2016 – March 2019 and online, are being recalled:
Claire's Eyeshadows, UPC #888711847165, SKU #84716, Lot No. 08/17
Claire's Compact Powder, UPC #888711839153, SKU #83915, Lot No. 07/15
Claire's Contour Palette, UPC #888711401947, SKU #40194, Lot No. 04/17
The SKUs and UPCs can be found on the price tickets affixed to the products, and all batch numbers are shown on the back panels below the ingredient lists.
What to do
Customers who purchased the recalled products should discontinue their use and return them to a Claire's store for a full refund.
Consumers with questions may contact Claire's at (800) 252-4737, option 2, from 9:30 a.m. – 7 p.m. (EDT).