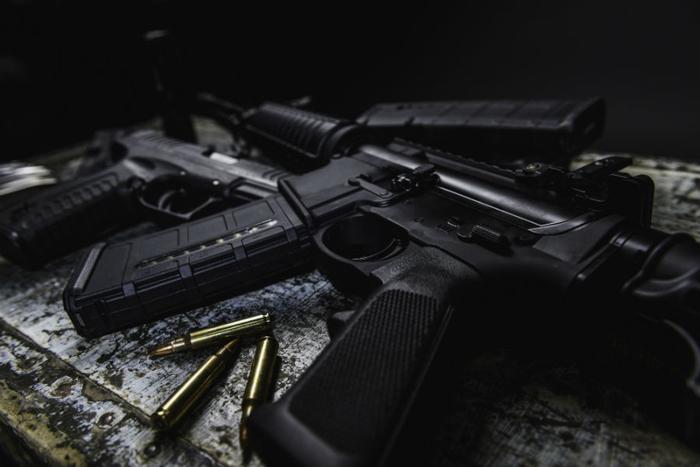 Following in the footsteps of retailers like Dick's Sporting Goods and Walmart, Citigroup has become the first major bank to restrict some gun sales.
On Thursday, the lender announced a new commercial firearms policy which restricts its retail-sector clients from offering bump stocks or selling guns to people who haven't passed a background check or are younger than 21.
The restrictions are for companies that use Citigroup to issue store credit cards or for lending and other services.
'Common-sense measures'
Citi's new policy is the first major move to come out of the financial services industry in the wake of the deadly school shooting in Parkland, Florida. The company is calling the rules "common-sense measures."
"The policy was designed to respect the rights of responsible gun owners while helping to keep firearms out of the wrong hands," Citigroup Chief Executive Officer Mike Corbat said in the memo to staff. "It is clear to me that most people believe there are areas of agreement and practical changes we can make to find common ground."
The policy won't stop cardholders in its consumer business from shopping at merchants of their choice, the company said.
"We know our clients also care about these issues and we have begun to engage with them in the hope that they will adopt these best practices over the coming months," said Ed Skyler, a spokesman for Citigroup, in a blog post on the company's website.
"If they opt not to, we will respect their decision and work with them to transition their business away from Citi," Skyler said.
Other companies take action
While Citi is the first major U.S. bank to place limits on gun sales, other financial services companies have taken steps to address the issue in other ways. Back in February, Bank of America announced it was reexamining its gun clients.
"We are joining other companies in our industry to examine what we can do to help end the tragedy of mass shootings, and an immediate step we're taking is to engage the limited number of clients we have that manufacture assault weapons for non-military use to understand what they can contribute to this shared responsibility," a Bank of America spokesperson said in a statement to Axios.
In the retail industry, both Walmart and Dick's Sporting Goods have changed their policy to prohibit gun sales to those under the age of 21. Dick's also stopped selling assault-style rifles.
Orvis, an outdoor goods company, recently updated its gun sale policy to require that customers seeking to purchase a firearm either be 21 or show proof that they have taken a hunter education and safety course.