---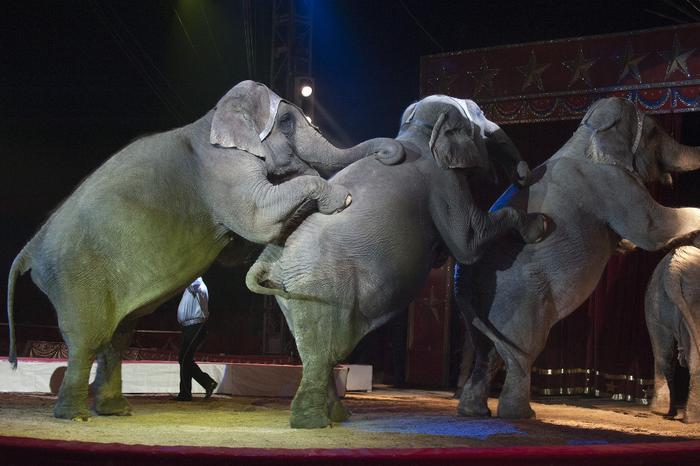 Elephants may harbor some bad memories from their 145 years as circus animals but their days in the ring will soon be over. Ringling Brothers and Barnum & Bailey Circus, saying it has detected "somewhat of a mood shift," says it will phase out its elephants by 2018.
"A lot of people aren't comfortable with us touring with our elephants," said circus CEO Kenneth Feld.
That's putting it mildly. Animal rights activists have hurled epithets, lawsuits and anything else they could find at the circus for years. The circus was doing pretty well in court, winning a series of cases, often on appeal.
But it wasn't doing too well in the court of public opinion. Cities and counties across the country passed "anti-circus" ordinances that prohibited the use of elephants and other intelligent animals in public performances and protests became commonplace.
The 13 elephants that are now part of the Ringling Bros. shows will be sent to the circus' Center for Elephant Conservation in Florida by 2018, joining over 40 others.
A startling decision
The decision came as a pleasant surprise to animal rights activists. Wayne Pacelle, CEO of The Humane Society of the United States, called it "startling and tremendously exciting."
"With consumers now so alert to animal welfare issues, no business involved in any overt form of animal exploitation can survive in the long run. Whether it is locking pigs in metal cages on factory farms or chaining elephants for long-distance travel in performing circuses, businesses must adapt to public concerns in order to succeed in today's humane economy," Pacelle said.
Feld seems to agree.
"Things have changed," he said. "How does a business be successful? By adapting."
---