---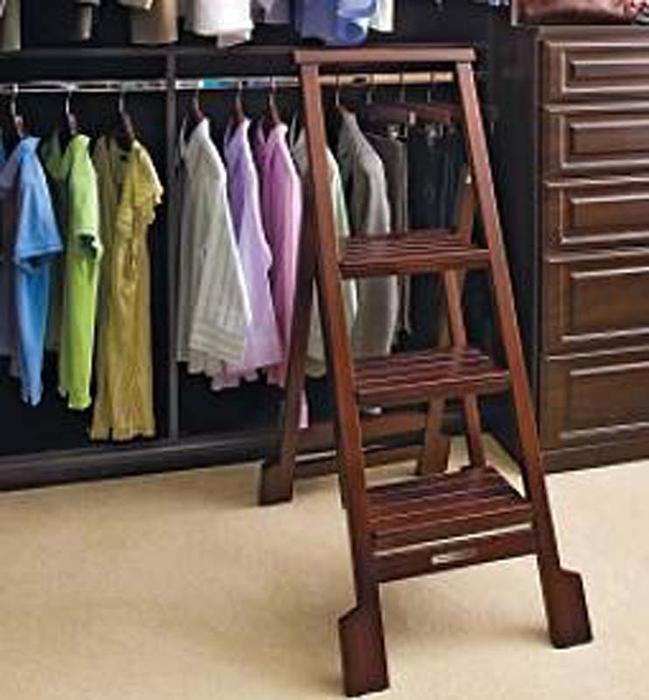 The U.S. Consumer Product Safety Commission (CPSC) has agreed to accept a payment of a $3.1 civil penalty by Cinmar LLC, of West Chester, Ohio, to settle charges that the company knowingly failed to report to a defect with its foldaway two-and three-step ladders.
CPSC staff charged the company knowingly failed to report immediately -- as required by law -- that the steps of the step ladders, made of mahogany wood and designed for use in walk-in closets, could break unexpectedly, posing a fall hazard to consumers.
The ladders were sold nationwide between November 2005, and July 2010, for $90 to $150.
Delayed reporting
According to CPSC, Cinmar did not file its full report with the agency until July 29, 2010. By that time, more than 1,200 consumers had returned their ladders to Cinmar, most citing breakage, and others citing cosmetic problems.
Additionally, by that time, Cinmar had received notice of at least two dozen injuries, one requiring surgery and another necessitating hospitalization. On January 20, 2011, Cinmar and CPSC announced the recall of 38,000 wooden step ladders.
Federal law requires manufacturers, distributors, and retailers to report to CPSC immediately (within 24 hours) after obtaining information reasonably supporting the conclusion that a product contains a defect which could create a substantial product hazard, creates an unreasonable risk of serious injury or death, or fails to comply with any consumer product safety rule or any other rule, regulation, standard, or ban enforced by CPSC.
Compliance program ordered
In addition to paying a monetary penalty, Cinmar has agreed to implement and maintain a compliance program designed to ensure compliance with the safety statutes and regulations enforced by CPSC. Cinmar has also agreed to maintain and enforce a system of internal controls and procedures designed to ensure that:
information required to be disclosed by the firm to the commission is recorded,processed and reported, in accordance with applicable law;

all reporting made to CPSC is timely, truthful, complete and accurate; and

prompt disclosure is made to Cinmar management of any significant deficiencies or material weaknesses in the design or operation of such internal controls that are reasonably likely to adversely affect, in any material respect, the company's ability to record, process and report to the Commission.
Cinmar further agreed to provide written documentation of such improvements, processes and controls, upon request of CPSC staff; to cooperate fully and truthfully with CPSC staff; and to make available all information, materials and personnel deemed necessary by staff to evaluate the company's compliance with the terms of the agreement.
In agreeing to the settlement, Cinmar neither admits nor denies CPSC staff's charges.
---