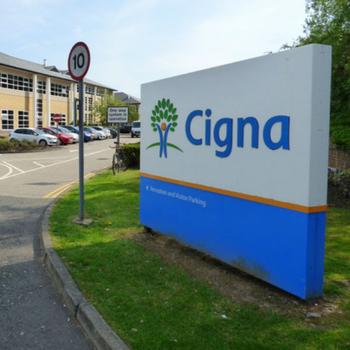 Health insurance provider Cigna has announced it is acquiring pharmacy benefits manager Express Scripts for $67 billion, continuing the trend of consolidation within the healthcare industry. The move, following on the heels of Aetna's merger with CVS Health, could lower costs for consumers, at least in theory.
Because prescription drugs are a major cost driver in healthcare, the combination of medical claims and pharmacy under one roof has the potential to create cost-lowering efficiencies. It also gives the merged companies more bargaining power when it comes to negotiating drug prices.
David Cordani, Cigna's CEO, believes the merger will improve quality and increase affordability for consumers.
"This combination accelerates Cigna's enterprise mission of improving the health, well-being and sense of security of those we serve, and in turn, expanding the breadth of services for our customers, partners, clients, health plans and communities," Cordani said.
Cordani says the combined enterprises will expand the health services that are provided, deliver greater consumer choice, and deliver more personalized value, which will create "significant benefits to society and differentiated shareholder value."
What it could mean
The two companies say the merger would lead to a full suite of medical, behavioral, specialty pharmacy, and other health engagement services to give customers more options when it comes to their healthcare.
The two companies also say the combination would be a means to provide greater alignment and interaction between patients and their healthcare providers. The goal, the companies say, is to reduce complexity and create better outcomes.
If the merger is finalized, the combined companies will operate under the name Cigna and be based at Cigna's current corporate headquarters in Bloomfield, Connecticut.
Cigna and Express Scripts are in complementary, not competing businesses. Cigna offers various health insurance policies to consumers. Express Scripts is a pharmacy benefit manager (PBM) that administers prescription drug programs for a wide variety of clients, from health insurers to government agencies.
The merger still must get a green light from government regulators. A year ago, regulators blocked Cigna's attempt to purchase rival health care provider Anthem.