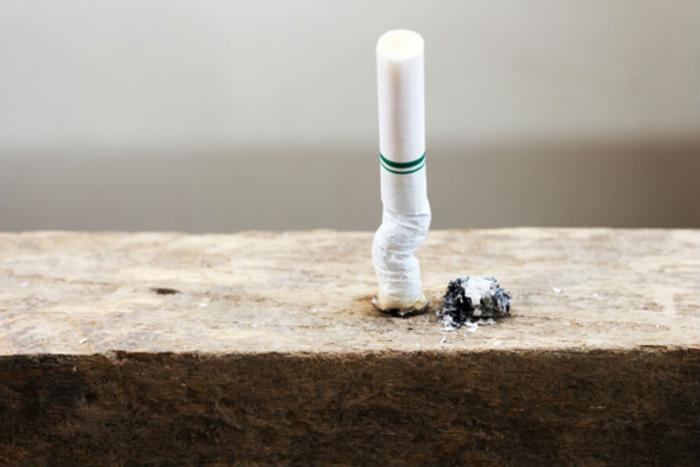 The Centers for Disease Control and Prevention (CDC) has reported that cigarette smoking hit an all-time low last year, but e-cigarette use has increased. 
In 2018, the percentage of adults who smoked reached its lowest recorded level: 13.7 percent. However, 34.2 million (1 in 7) adults still smoked cigarettes, and many used other tobacco products, the agency said in a report published Thursday.
CDC officials praised the downward trend in smoking rates but said there is still more work to be done to reduce overall smoking rates. 
"This marked decline in cigarette smoking is the achievement of a consistent and coordinated effort by the public health community and our many partners," CDC director Dr. Robert R. Redfield said in a statement. "Yet, our work is far from over."
Most used products
The survey, which was based on an analysis of data from the 2018 National Health Interview Survey, found that cigarettes are still the most popular tobacco products. Broken down by popularity, the percentages of use were as follows: 
Cigarettes: 13.7 percent

Cigars: 3.9 percent

E-cigarettes: 3.2 percent 

Smokeless tobacco: 2.4 percent

Pipes, water pipes, or hookahs: 1 percent
The CDC said the use of e-cigarettes increased from 2.8 percent in 2017 to 3.2 percent last year, fueled primarily by a rise in e-cigarette use by young adults (ages 18-24). Among young adults, the percentage of e-cigarette use increased from 5.2 percent in 2017 to 7.6 percent in 2018.
Nineteen percent of adults reported using two or more tobacco products in 2018, according to the agency. 
Further reducing smoking rates
Overall, the latest figures represent a decline of around two-thirds since the CDC started collecting this data in 1965. The agency said it will continue to take steps to curb the use of both traditional tobacco products and e-cigarettes, especially amid concern about the health impact of e-cigarettes and the rise in their use among young people. 
"The sustained drop in adult smoking is encouraging as we work to reduce tobacco-related disease and death in the U.S. through science-driven policy, compliance and enforcement in addition to public education," said Acting FDA Commissioner Admiral Dr. Brett Giroir.
"We remain dedicated to keeping pace with the evolving tobacco product landscape to ensure strong regulatory oversight in light of the increases in youth use of e-cigarette products in the U.S," Giroir added.