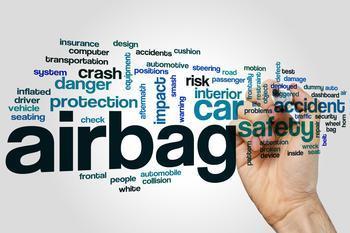 Chrysler (FCA US LLC) is recalling an estimated 1.4 million vehicles in the U.S.
Due to a defect linked to temperature cycling, humidity and time, passenger-side airbag inflators may -- on deployment -- send shrapnel into the vehicle cabin.
To date, the automaker has replaced more than 4 million Takata inflators. However, its inventory of replacement parts has outpaced demand for service.
The following vehicles are being recalled:
model year 2010 Ram 3500 pickup
model year 2010 Ram 4500/5500 chassis cab
model year 2010-2011 Dodge Dakota pickup
model year 2010-2014 Dodge Challenger sport coupe
model year 2011-2015 Dodge Charger sedan
model year 2010-2015 Chrysler 300 sedan and
model year 2010-2016 Jeep Wrangler SUV
Vehicles of the same type will be recalled in Canada (est. 88,830), Mexico (12,821) and markets outside the NAFTA region (118,084).
What to do
Chrysler will advise owners of the recalled vehicles when they may schedule service.
Owners with questions or concerns may call the Chrysler recall information center at (800) 853-1403.