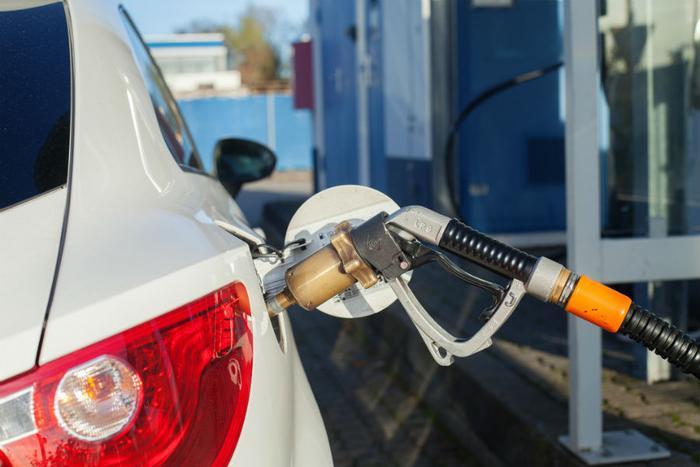 Motorists hitting the road over the Christmas holiday will get the gift of lower gasoline prices, as prices at the pump have fallen to another 2018 low.
The AAA Fuel Gauge Survey shows the national average price of regular is $2.35 a gallon, four cents lower than last Friday. It's eight cents lower than at this time a year ago.
The price of premium is $2.94 a gallon, also down four cents in the last week. The average price of diesel fuel is $3.04 a gallon, down from $3.08 a week ago.
Falling gasoline prices are largely a byproduct of the oil market, which has seen oil prices slide below $50 a barrel. The Energy Information Administration reports U.S. crude oil supplies declined slightly for the third straight week, but so far it hasn't affected the price.
At $2.35, the holiday gas prices are the cheapest consumers have seen during December since  2016. GasBuddy's head of petroleum analysis, Patrick DeHaan, reports the national average price is the lowest since August 2016. He says 31 states have at least one station selling gasoline below $2 a gallon.
"AAA expects 102 million Americans to drive to their holiday destination this year, which is a four percent increase year-over-year," said Jeanette Casselano, a AAA spokesperson. "No doubt cheaper gas prices are fueling their decision to hit the road."
The states with the most expensive regular gas
These states currently have the highest prices for regular gas, according to the AAA Fuel Gauge Survey:
Hawaii ($3.47)

California ($3.41)

Washington ($3.15)

Alaska ($3.09)

Oregon ($3.00)

Nevada ($2.99)

Wyoming ($2.70)

Arizona ($2.70)

Utah ($2.69)

Idaho ($2.67)
The states with the cheapest regular gas
The survey found these states currently have the lowest prices for regular gas:
Missouri ($1.92)

Oklahoma ($2.01)

South Carolina ($2.01)

Alabama ($2.01)

Texas ($2.01)

Mississippi ($2.01)

Louisiana ($2.03)

Kansas ($2.03)

Tennessee ($2.07)