---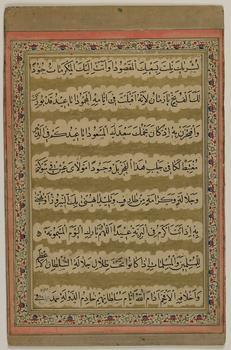 Christmas has vanished from the Washington, D.C. suburb of Montgomery County, Maryland. Christmas isn't alone though -- so have Easter, Yom Kippur and Rosh Hashanah. They have been taken off the school calendar for next year.
The county's school board voted 7-1 to eliminate references to all religious holidays on the published calendar for the 2015-2016 school year. It came about due to Muslim community leaders asking that the board give equal billing to the Muslim holy day of Eid al-Adha.
The day commemorates Ibrahim (Abraham)'s willingness to sacrifice his young first-born and only son in obedience to a command from God.
Muslims in the affluent county -- home to the Food and Drug Administration and National Institutes of Health -- have been asking for years that the schools close for at least one of the two major Muslim holidays. Instead, the school board decided to remove all references to any religious holiday.
Glaring error?
Muslim leaders did not intend for things to turn out as they did. They say the decision was a surprise — and a glaring mistake.
"By stripping the names Christmas, Easter, Rosh Hashanah and Yom Kippur, they have alienated other communities now, and we are no closer to equality," said Saqib Ali, a former Maryland state delegate and co-chair of the Equality for Eid Coalition. "It's a pretty drastic step, and they did it without any public notification."
Board members used the neighboring Fairfax County, Va. school system's calendar as an example; it is the largest school district in Virginia and it doesn't call out the holidays by name.
There isn't a change in terms of days off. The Montgomery schools will still be closed for the Christian and Jewish holidays, as before. The Muslim community will be able to take the time off and not be penalized but it will not be a day that the school is closed.
---