---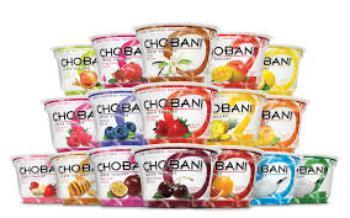 "Fizzy" yogurt that tastes like wine? Yogurt containers that look swelled or bloated? What could it be?
Chobani, which started pulling some of its Greek yogurt from stores after the complaints surfaced, says it has investigated and found the problem to be a type of mold that is commonly found in dairies.
The company has been working with retailers to remove and replace containers with the code 16-012 and expiration dates Sept. 11 to Oct. 7.
Chobani, founded in 2005, says it uses only high-quality, natural ingredients, and says the misbehaving yogurt representes less than five percent of its total production and says all of the affected products came from its Idaho facility.
Greek yogurt has been surging in popularity in recent years, as consumers say they prefer its thicker consistency and relatively higher protein content when compared with the sweeter yogurt varieties that have long been sold in American supermarkets.
Chobani said the mold did not present a safety issue.
---