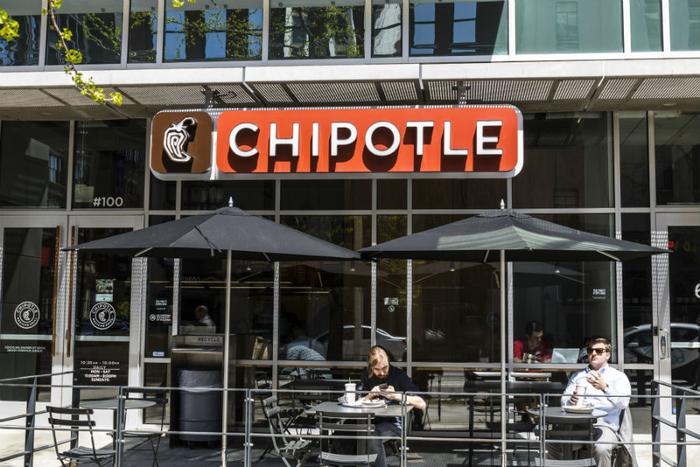 In late July, nearly 650 people who ate at a Chipotle restaurant in Powell, Ohio complained of food poisoning and diarrhea. Now, health officials have determined that a type of bacteria found in food left at unsafe temperatures was the cause of the outbreak.
Chipotle Mexican Grill announced on Thursday that it plans to retrain all of its restaurant workers nationwide on food safety.
"Chipotle has a zero-tolerance policy for any violations of our stringent food safety standards and we are committed to doing all we can to ensure it does not happen again," CEO Brian Niccol said in a statement.
"Once we identified this incident, we acted quickly to close the Powell restaurant and implemented our food safety response protocols that include total replacement of all food inventory and complete cleaning and sanitization of the restaurant," he said.
Retraining workers
The bacteria identified as the cause of the gastrointestinal symptoms is known as clostridium perfringens. It's commonly found in beef, poultry, gravies, and dried or pre-cooked foods that "are prepared in large quantities and kept warm for a long time before serving," according to the Centers for Disease Control and Prevention (CDC).
The CDC says the bacteria affects nearly 1 million people each year. The symptoms it causes are not contagious and usually go away within a day or two. Investigators are unsure whether a specific ingredient caused the problem, but testing is ongoing.
In addition to retraining employees, the company "will be adding to our daily food safety routines a recurring employee knowledge assessment of our rigorous food safety standards," Niccol said.
The outbreak in Ohio is the latest of several food safety problems to hit Chipotle in recent years. In 2015, the burrito chain had to temporarily shut down more than 30 stores in six states after health officials traced E. coli to a common ingredient in its food.
The outbreak led to a federal investigation, as well as the implementation of new safety standards and food-handling procedures.