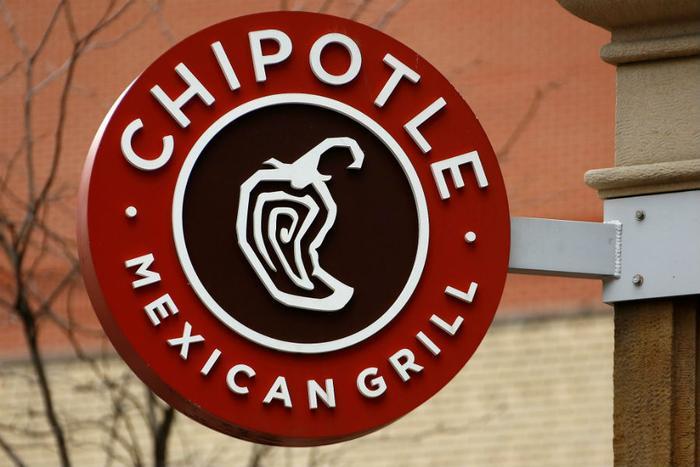 In the coming year, Chipotle Mexican Grill plans to open several dozen more mobile-order pickup lanes, called "Chipotlanes." The chain's CEO Brian Niccol made the announcement Wednesday during the company's fourth-quarter earnings call with investors.
Chipotle didn't provide a list of locations that will soon have Chipotlanes, but it did say that most will be at new locations rather than existing ones. The burrito chain said it has tested its drive-thru style lanes at ten locations -- including restaurants in Illinois, Indiana, Ohio, Tennessee, Texas, and Virginia -- and that those trials have been successful.
The lanes differ from traditional drive thru lanes in that customers can't place their order on the spot. Before picking up an order at a Chipotlane, customers must first have placed their order on the Chipotle app or on an online form, Niccol explained. After that, customers can pick up their food at a specified time.
"You never have to get out of your car. You order from your app, pull up to the window and out comes Chipotle," Niccol said. "Arguably, it will be the fastest way to [get] Chipotle — going through the Chipotlane."
Growing digital efforts
In addition to outlining the plan for Chipotlanes, Niccol revealed that Chipotle's digital sales grew 65.6 percent in the most recent quarter. Mobile and online ordering represented 13 percent of the chain's sales.
"We definitely saw a trend change," Niccol said, referring to the boost in digital sales. He attributed the change to improved marketing, operations, and digital efforts. "We're going to keep doing that in 2019. We believe those are the right strategies to engage with our customers in a unique way."