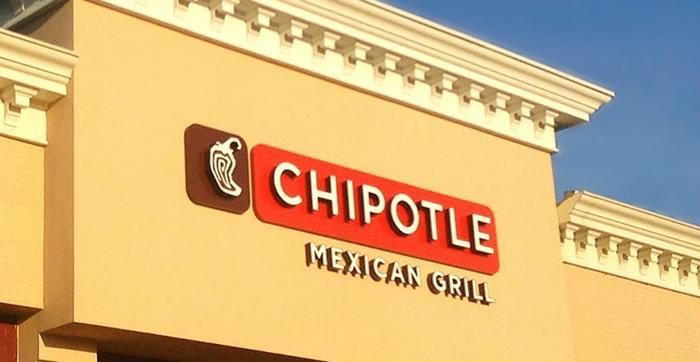 Chipotle Mexican Grill is expanding the availability of its Chipotle Rewards loyalty program following an initial launch in three pilot markets last fall, and it's celebrating the expansion with a "free money" giveaway.
The program lets customers who order online or use the Chipotle app to earn 15 points for every $1 they spend and 10 points for every dollar spent in the restaurant. Once 1,250 points are accrued, customers are eligible for a free entrée. First-time users also get free chips and guacamole.
"In our test markets we've seen people get more engaged and more committed in our digital system with the loyalty program," CEO Brian Niccol told CNBC. "We see people participating even more with delivery, mobile ordering and ordering within the app."
Giveaway
For launch week, Chipotle is partnering with digital wallet company Venmo to deposit anywhere between $1 to $500 in user's Venmo accounts through Friday, March 15. The burrito chain says it will give away up to $250,000 to approximately 25,000 customers.
Customers can enter to receive a reward by entering the phone number associated with his or her Venmo account on ChipotleRewardMe.com. Winners will receive a payment from Chipotle via Venmo within 24 hours of entering.
"Chipotle is one of the first brands to utilize Venmo's technology to engage with customers through this pay-out feature on the Venmo app," Chris Brandt, Chipotle's chief marketing officer, said in a statement.
"Our customers have been asking for a loyalty program for a long time and we're excited to partner with Venmo to reach their highly engaged network of digital-first customers to launch Chipotle Rewards, where the more you Chipotle, the more you can get free Chipotle," Brandt added.
The wider rollout of the rewards program comes at a time when the company is trying to grow its digital offerings. In February, Chipotle announced that it's testing "Chipotlanes," drive-thru windows dedicated to pickup for mobile orders.
"You never have to get out of your car. You order from your app, pull up to the window and out comes Chipotle," Niccol said. "Arguably, it will be the fastest way to [get] Chipotle — going through the Chipotlane."