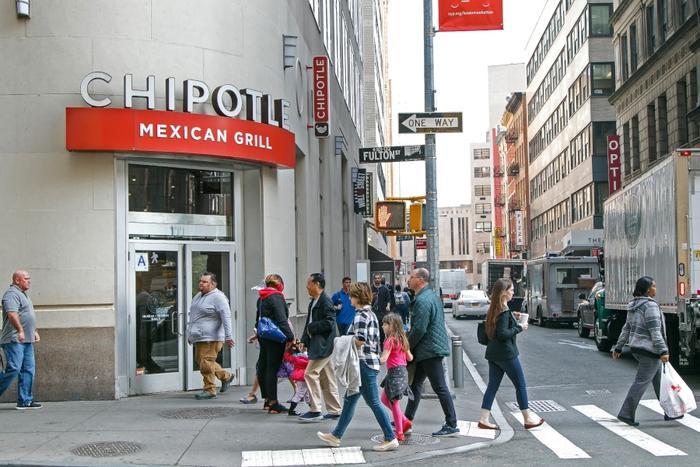 Chipotle Mexican Grill disclosed on Thursday that it received a fourth subpoena from federal prosecutors, this time seeking information related to a 2018 outbreak that sickened almost 700 people who had eaten at a Chipotle location in Powell, Ohio.
The latest outbreak was eventually traced to a type of bacteria that often occurs when meat and pre-cooked foods are prepared in large quantities and kept warm for a long period of time prior to being served. The Centers for Disease Control and Prevention (CDC) said stool samples collected from people who got sick tested positive for the bacteria (clostridium perfringens).
In addition to seeking information about the latest outbreak at a unit in Ohio, the subpoena requests information related to illnesses traced to restaurants in Simi Valley, California; Sterling, Virginia; Boston, and Los Angeles.
History of food safety-related outbreaks
In the past several years, the fast-casual chain has been blamed for a number of highly publicized food safety incidents. But despite the outbreaks and ongoing investigation, Chipotle on Wednesday reported positive first quarter results.
As part of the investigation, which is being conducted by the U.S. Attorney's office for the Central District of California, the latest subpoena asks Chipotle to produce documents and information related to company-wide food safety matters dating back to January 1, 2013.
Since that date, Chipotle said it has received "two other subpoenas on the following dates requesting information related to illness incidents associated with the following specific restaurants: July 19, 2017, requesting information about a single Chipotle restaurant in Sterling, Virginia; and February 14, 2018, requesting information about a single Chipotle restaurant in Los Angeles, California."
In a memo to stockholders, Chipotle said it has "fully cooperated" and intends to continue fully cooperating with the investigation, which has been going on since 2016.
"It is not possible at this time to determine whether we will incur, or to reasonably estimate the amount of, any fines or penalties in connection with the investigation pursuant to which the subpoenas were issued," the notice said.
News of the subpoena sent Chipotle shares down 5 percent, CNN reported.