---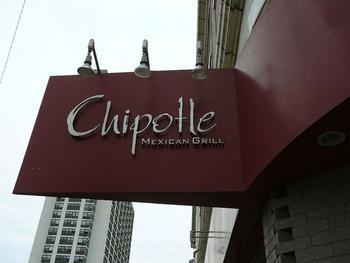 Perhaps feeling the financial impact of its well-documented foodborne illness problems in late 2015, Chipotle Mexican Grill has launched an aggressive summer promotion, offering loyal customers free food.
The Chiptopia Summer Rewards campaign kicks off Friday, July 1, and runs through September. During that time, the more consumers eat at Chipotle, the more free food they get.
While many rewards programs – the airlines,' most notably – reward consumers based on the amount of money they spend, Chipotle is making a point of basing its system on frequent visits.
Customers rack up rewards points based on the number of visits to a Chipotle Mexican Grill location where they make a qualifying purchase. The program has three different status levels – Mild, Medium, and Hot.
Mild, Medium, and Hot
Make four visits with a qualifying purchase and a participant achieves Mild status. That earns the participant a free entree.
Someone who dines at Chipotle regularly might earn Hot status in all three months this summer. He or she would then be entitled to up to nine free entrees during the summer and, as a bonus, could receive a $240 "Catering for 20" reward.
To qualify as a paid visit, customers will have to spend a minimum of $6, excluding tax. Over the course of July, August and September, a customer's fourth, eighth and 11th visit and entrée purchase earns a reward for one free entrée and elevates the customer to the next status level.
Even the entrees a consumer gets by redeeming rewards will count as a purchase toward reaching the next status level.
Rewarding loyalty
"We created Chiptopia to reward our most loyal customers who continue to support our efforts to cultivate a better world," said Chipotle executive Mark Crumpacker. "While Chiptopia Summer Rewards lasts just three months, we will be carefully listening to our customers and using what we learn as we consider the design of an ongoing rewards program."
Those who sign up in the first month, the company says, will get a free chips and guacamole with their first entrée purchase of $6 or more and will be eligible for bonus rewards.
Chipotle Mexican Grill has struggled to regain its footing after last fall's E. coli outbreak that forced a number of restaurants in mostly western states to close temporarily. Once a Wall Street darling, the company's stock is down nearly 50% from its 52 week high.
---