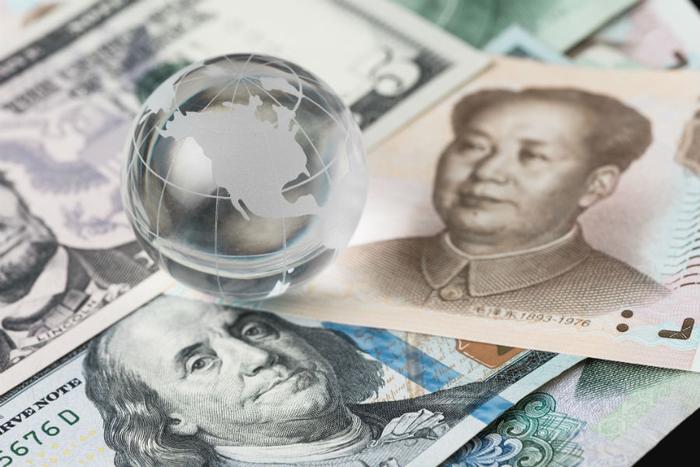 Chinese companies have been funneling increasing amounts of money into the United States for years, creating deep ties between the countries.
However, in the first five months of 2018, Chinese investment totaled just $1.8 billion -- down 92 percent from the same period in 2017. And, according to a report by Rhodium Group -- a research firm that tracks foreign investment -- this is the lowest level of Chinese investment in seven years.
The dramatic drop in investment comes as the trade wars intensify between Beijing and the Washington, and U.S. regulators increase their scrutiny of Chinese acquisitions.
"The more confrontational approach of the Trump administration toward economic relations with China has cast some doubt in these companies' minds about their position here," said Thilo Hanemann, a director at Rhodium Group and one of the report's authors.
The regulatory climate
Because of recent tensions between the U.S. and China, regulations for Chinese investments in the United States have become much stricter.
The Committee on Foreign Investment in the United States (CFIUS) is an inter-agency panel chaired by the Treasury Department that vets deals that could give a foreign investor control of a U.S. business for national security risks. Under the Trump administration, the panel has become more aggressive, heavily scrutinizing deals that could give foreign access to technologies or personal data.
Based on the Rhodium Group report, the CFIUS is believed to have stopped deals worth more than $2 billion since the start of 2018.
"Not only have Chinese companies invested less, they have also divested assets at an unprecedented pace so far in 2018," the report stated.
CFIUS is on pace to get stricter over the course of the year, making it difficult for Chinese investments to rebound in the coming months.
Recent tensions between the U.S. and China
One of President Trump's main priorities so far this year has been cracking down on what he deems China's "unfair" trade practices.
He recently imposed a 25 percent tariff on billions of dollars worth of Chinese goods, and indicated that could rise to upwards of $200 billion if China doesn't comply with U.S. demands.
"In light of China's theft of intellectual property and technology and its other unfair trade practices, the United States will implement a 25 percent tariff on $50 billion of goods from China that contain industrially significant technologies," Trump said in a statement. "This includes goods related to China's Made in China 2025 strategic plan to dominate the emerging high-technology industries that will drive future economic growth for China, but hurt economic growth for the United States and many other countries."  
However, China plans to fight back.
The country recently made good on its threats to impose tariffs on United States imports. Starting in July, the Chinese government will impose $3 million in tariffs on 128 products ranging from pork, meat, and fruit to steel pipes.
"If the United States takes unilateral, protectionist measures, harming China's interests, we will quickly react and take necessary steps to resolutely protect our fair, legitimate rights," said Geng Shuang, a Chinese Foreign Ministry spokesman.