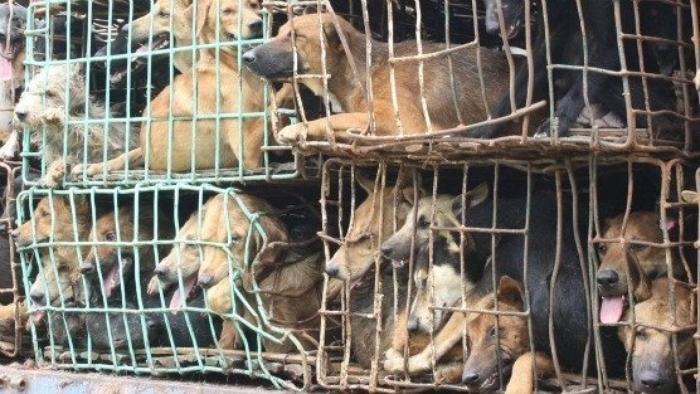 According to traditional Chinese medicine, dog meat is an effective treatment for disease and impotence in men – eating it also dispels ghosts, according to tradition. 
The world's largest dog meat festival takes place in China on June 22nd. But now the organizers of the Yulin dog and cat meat festival have been targeted by a petition on Change.org to ban the festival and discourage the practice of eating dog meat. It's estimated that 10,000 dogs are slaughtered each year.
The petition was launched here in the U.S. by Duo Duo, an animal protection group. The petition accompanied a YouTube video that has been viewed more than 130,000 times, but they won't be watching it in China because Youtube is blocked there.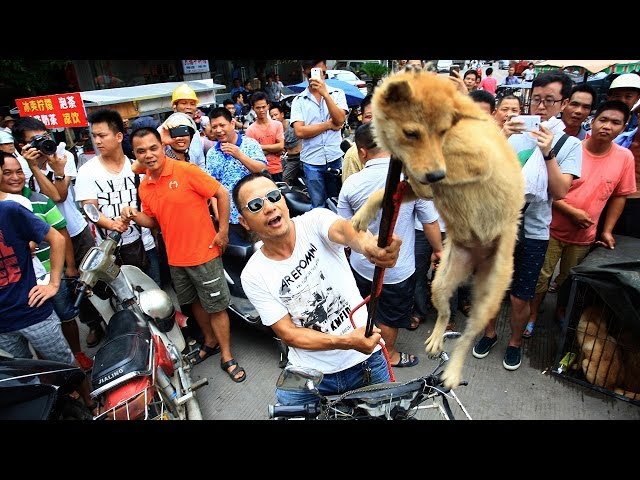 Outside China, social media has exploded with the idea of stopping the dog meat festival. Over a quarter of a million tweets have been posted using the hashtag #StopYulin2015.
Local authorities said the festival was banned last year. The local government in Yulin, which is in central China, said they banned the decades-old local tradition after two million furious campaigners in China called for an end to the bloody practice. That does not appear to be true, however, as there are photographs that prove the festival did go on last year.
Still wearing collars
An undercover investigation has found as many as 10,000 helpless animals -- many of them still wearing collars indicating they were stolen or strayed from loving homes. The Humane Society International said its investigation found dogs that were subject to violent deaths by impalement and being skinned alive. They found cats that were stuffed in cages so tight they couldn't breathe.
"Mass dog slaughter is still going on at Yulin despite the local authorities trying to give the impression that's it's ended. The Yulin government has declared the "festival" will not happen, but this is mere semantics and thousands of dogs will still die for their meat whether it's called a festival or not," the Humane Society's Peter Li said. 

Vendors in Yulin say they only sell "edible dogs" that are bred like other livestock.
The head of Yulin's Food and Drug Administration said the government does not endorse the festival and that it will not be taking place ​this year. Again this is what was said last year.
Not everyone is opposed to eating dog meat. In June 2014, the Global Time​s reported that a Sina News survey of over 50,000 people showed that 60 per cent of respondents do not agree with the protests.