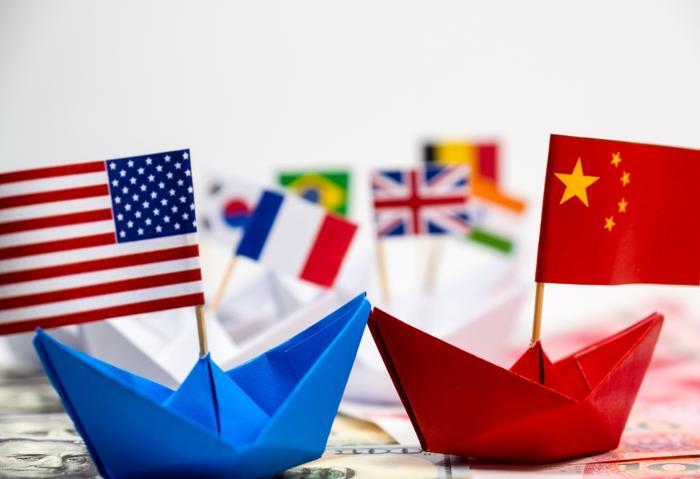 As it suffers shocks to its economy from the spreading coronavirus, China has announced it is cutting tariffs on $75 billion in U.S. imports, reducing the duty by 50 percent.
The move is a reciprocal act that follows the Trump administration's announced plan to cut tariffs on about $112 billion in Chinese imports. Those tariffs are also being cut in half. It signals a lessening of trade tensions that have roiled financial markets for the last 18 months. Both tariff reductions will take effect next week.
Chinese media outlets quoted an official from the country's Ministry of Finance as saying the tariff reductions are being made to "ease economic and trade tensions and expand cooperation."
"It is our hope that both sides will work together toward ultimately removing all additional tariffs," the unidentified official said.
Only a slight impact
Despite concerns expressed at the outset of the trade war, the tariffs have not posed an undue burden on consumers. Importers and retailers have absorbed some of the additional costs and inflation has barely budged, if at all. Consumer spending remained strong throughout the holiday shopping season.
Chinese tariffs on U.S. agricultural products have had a serious impact on U.S. farmers, but a side effect from that has been lower consumer prices for some food products, such as pork. The Phase One trade agreement signed last month in Washington calls for China to increase spending on U.S. agricultural products, which may provide some relief for U.S. producers in the months ahead.
The easing of trade tensions comes as the Commerce Department reported this week that the U.S. trade deficit fell for the first time in six years. The government says the difference between imports and exports fell 1.7 percent in 2019 to $616.8 billion.
During the reporting period, which coincides with the trade war with China, the U.S. exported less but also imported less. The trade deficit in finished goods like cars and appliances was offset by a trade surplus in services like tourism and banking.