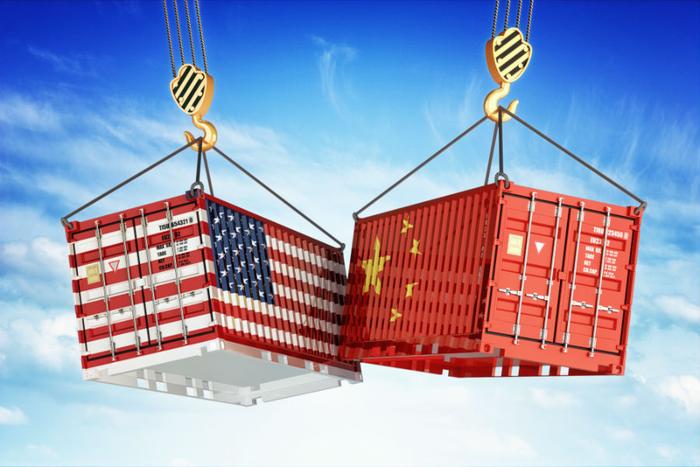 It's on.
Now that the U.S. has increased tariffs and applied them to $200 million in Chinese goods, that country is retaliating against the U.S., and a prolonged trade dispute appears to be on the verge of becoming an all-out trade war.
"At no time will China forfeit the country's respect, and no one should expect China to swallow bitter fruit that harms its core interests," wrote the People's Daily, a newspaper that reflects the views of the Chinese government.
In retaliation, China will raise tariffs on $60 billion worth of U.S. goods imported to that country, starting June 1. As expected, China is targeting mostly agricultural products since U.S. farmers and other food producers are viewed as an important constituency for President Trump.
In a tweet, Trump urged China not to retaliate for the U.S. hike in tariffs, saying a prolonged trade dispute does not serve the interests of either country. On that point, there is no disagreement.
So why the impasse?
Sticking point
The main sticking point revolves around how any trade agreement between the two countries would be enforced. The U.S. is demanding that reforms in Chinese trade policy be written into Chinese law. Specifically, the U.S. wants China to pledge not to steal U.S. intellectual property. The Chinese government has refused to put that into its laws.
On "Fox News Sunday," Larry Kudlow, chairman of the president's Council of Economic Advisors, made the argument for "very strong" enforcement provisions in any agreement and said the tariffs would remain in place as negotiations continue.
Kudlow also seemed to contradict his boss when he acknowledged that the tariffs placed on Chinese imports aren't really paid by China, but by U.S. importers, who almost always pass the extra cost on to consumers. Tariffs hurt China only because U.S. consumers may buy fewer Chinese imports than in the past because of their higher cost.
Market reaction
Predictably, the markets don't like what's happening in trade talks between the world's two largest economic powers. The Dow Jones Industrial Average opened the week about 500 points lower after another big loss on Friday. Japan's Nikkei 225 index declined 0.7 percent Monday, while the Shanghai Composite plunged 1.2 percent.
Economic analysts say the longer the standoff between the U.S. and China lasts, the greater the chances the U.S. eventually slips into a recession. But Kudlow says both countries have a lot to lose.
"Both sides will pay," Kudlow said during the Fox interview. "Both sides will suffer on this."