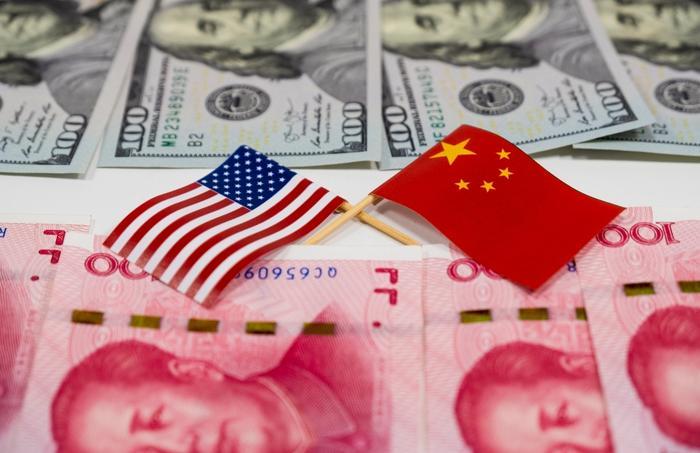 On Friday, China announced a new round of tariffs on $75 billion worth of U.S. goods. The move comes amid an ongoing trade war between the two nations and just ahead of the United States' plan to impose new tariffs on another $300 billion worth of Chinese goods.  
In a statement, China's Finance Ministry said it will place tariffs ranging from 5-10 percent on U.S. imports starting on September 1, which coincides with the Trump administration's next round of planned duty increases on Chinese products. 
Roughly 5,000 products -- including soybeans, coffee, whiskey, seafood, and crude oil -- will be affected by the new tariffs.
"China has ammunition to fight back. The US side will feel the pain," Global Times editor-in-chief Hu Xijin said Friday on Twitter.
Trump responds
In response to the news, President Trump sent out a series of tweets. 
"We don't need China and, frankly, would be far better off without them," he tweeted. "Our great American companies are hereby ordered to immediately start looking for an alternative to China, including bringing your companies HOME and making your products in the USA. 
He added that he will respond to China's tariffs "this afternoon" while describing the situation as "a GREAT opportunity for the United States." 
The U.S. Chamber of Commerce called China's reciprocal tariffs "unfortunate, but not unexpected." 
"Nobody wins a trade war," the Chamber of Commerce said in a statement "The continued tit-for-tat escalation between the U.S. and China is putting significant strain on the U.S. economy, raising costs, undermining investment, and roiling markets." 
Analysts say the uncertainty caused by China's move is likely to have an immediate effect on the economy.
"Business people are tearing their hair out because they can't figure out which products have tariffs, how big are the tariffs, which countries will the tariffs be on, how long will they be in place,"  Mark Zandi, chief economist at Moody's Analytics, told USA Today.