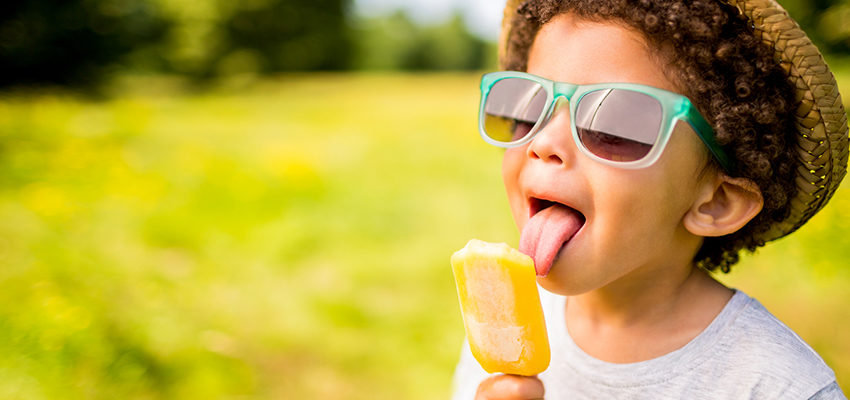 We like to take advantage of the longer days by spending time outdoors with family. But after a day of running around outside, nothing tastes better than a fruity snack or bubbly beverage. Find some of our top recipes for easy summertime treats below.
1. Homemade popsicles
Homemade popsicles are a great frozen treat for pool days! Pour your favorite juice or soda into a BPA-free mold and freeze it overnight — the next day, you're ready to go.
2. Lavender basil soda
The summer heat makes some of us want to sit around and sip all day. This lavender-basil mocktail (alcohol-free!) is easy to make in batches for the whole family. First, muddle a few sprigs of basil from your garden or the grocery store in a pitcher. Then, stir in lavender syrup and chilled club soda or seltzer and pour over ice. You can garnish with basil as the final touch.
3. Acai bowls
Acai bowls are simple and full of antioxidants. Blend raw acai powder with frozen bananas and apple juice, then top it with honey, granola and other fruits. This healthy treat is a favorite with both children and adults.
4. Grilled peaches and ice cream
Easily pit and slice ripe peaches with this handy tool. Then, coat the peaches with oil, throw them on the grill for a few minutes until golden brown — about four to five minutes — and top with a dollop of ice cream. Pro tip: You can be sure a peach is ripe if the stem is white or golden.
5. Avocado toast
The hype is real and it's easy — simply smoosh avocado slices onto your choice of toasted bread and top with salt. With this little avocado cutter, you can easily slice each half into perfect pieces. Try adding a smidge of lemon juice for some zest!
6. Homemade ice cream
Homemade ice cream is another treat that the family can make together during hot summer afternoons! This ice cream maker comes with an instruction book and recipes. It makes up to two quarts of frozen yogurt, sorbet and other yummy frozen desserts.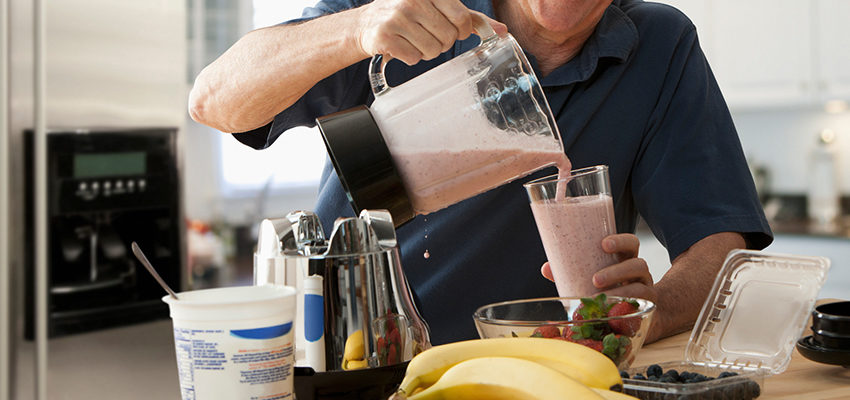 These super simple recipes should make it easy to beat the heat! For upgraded kitchen appliances that help you bring even more to the table, check out our guide to appliance brands.