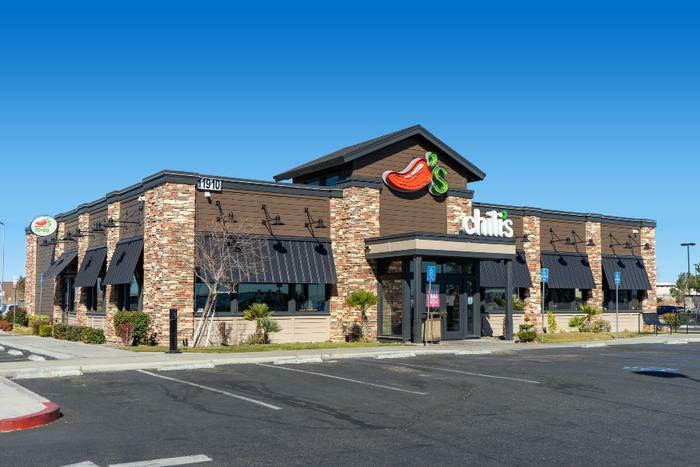 The chicken sandwich wars has a new entry — Chili's. The casual dining chain made its announcement on Monday with a rather bold salvo, saying that its "chicken sandwich is here to put all other chicken sandwiches to shame." 
However, chicken sandwich aficionados need to move quickly. Chili's chicken sandwich is a limited-time menu add-on through June 30, and it can only be had by members of its My Chili's Rewards program.
The spicy chicken sandwich vaulted to the top as America's favorite food item during the COVID-19 pandemic, with a rise of 318% in orders throughout the year. Overall, chicken prices continue to spike in the U.S. Looking forward, those prices may rise even higher due to a cybersecurity incident over the weekend that shut down some operations at one of the world's largest meat processors.
The Chili's difference
Every restaurant that's entered the chicken sandwich fray has tried to find something it can call its own. In Chili's case, it's putting its money on a "secret sauce" that's drizzled both on the inside of the bun and on the chicken. A tomato slice and lettuce complete the build, with fries served on the side. Complementing the chicken breast are the same elements that most others use — lettuce and a tomato slice.
"We didn't want to create just another chicken sandwich. We're all about food perfection and wanted to create the best chicken sandwich. And that takes time," said Michael Breed, vice president of marketing at Chili's. "We've been testing a chicken sandwich and our new Secret Sauce for over a year to ensure we give our Guests the perfect bite — a bite that's full of flavor and makes you want another bite and another — and we've done just that with the Chili's Chicken Sandwich."
Breed went on to say that another difference between the chain's product and its competitors' chicken sandwiches is value. During the limited time offer, My Chili's Rewards members can order the sandwich either in a restaurant, as part of a to-go order, or for delivery for $10 as the entree portion of its 3 for $10 menu. For those who aren't familiar with that offer, it includes a nonalcoholic beverage, an appetizer, and an entree for just $10.