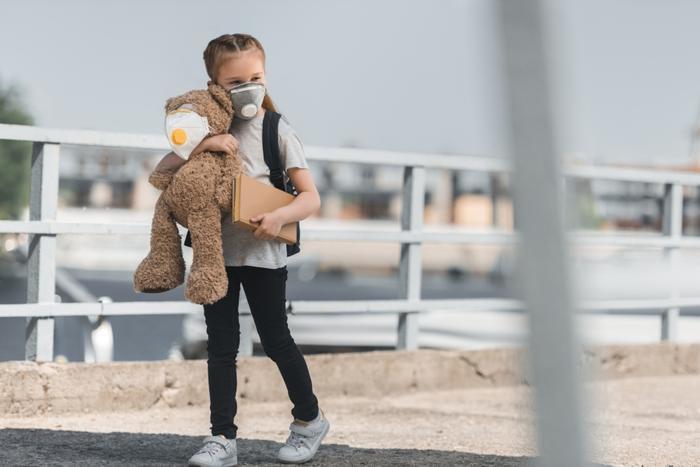 While it's no secret that air pollution has an enormous effect on consumers' physical health, a new study conducted by researchers at Cincinnati Children's Hospital Medical Center found that the toxins could also have an effect on children's mental health. 
The study revealed that regular exposure to air pollution increased children's risk of developing mental health issues. 
"The study is the first to show the association between daily outdoor air pollution levels and increased symptoms of psychiatric disorders, like anxiety and suicidality, in children," said researcher Cole Brokamp, PhD. "More research is needed to confirm these findings, but it could lead to new prevention strategies for children experiencing symptoms related to a psychiatric disorder. 
How air pollution plays a role
The researchers evaluated data from the psychiatry unit at Cincinnati Children's Hospital Medical Center to determine how air pollution played a role in children's mental health. 
Studying psychiatric emergency room data from 2011 through 2015, the researchers were able to track fine particulate matter (PM2.5), humidity, and temperature to understand how shifts in any of these variables affected the likelihood that children would seek treatment for mental health issues. 
Overall, children were more likely to be in the psychiatric emergency department during periods of particularly high air pollution, whereas these instances weren't as common when PM2.5 levels were lower. 
The researchers also learned that children in lower-income areas were affected more than children from wealthier neighborhoods, emphasizing the need for proper care and treatment options for children -- particularly those who may not have the resources to seek out that kind of care. 
"The fact that children living in high poverty neighborhoods experienced greater health effects of air pollution could mean that pollutant and neighborhood stressors can have synergistic effects on psychiatric symptoms and frequency," Dr. Brokamp said. 
The findings from this study are consistent with two other recent studies that were conducted by researchers at Cincinnati Children's Hospital, both of which found that traffic related air pollution (TRAP) was linked with higher incidences of anxiety and depression in children, further highlighting how pervasive this issue is. 
"Collectively, these studies contribute to the growing body of evidence that exposure to air pollution during early life and childhood may contribute to depression, anxiety, and other mental health problems in adolescence," said researcher Patrick Ryan, PhD. "More research is needed to replicate these findings and uncover underlying mechanisms for these associations."