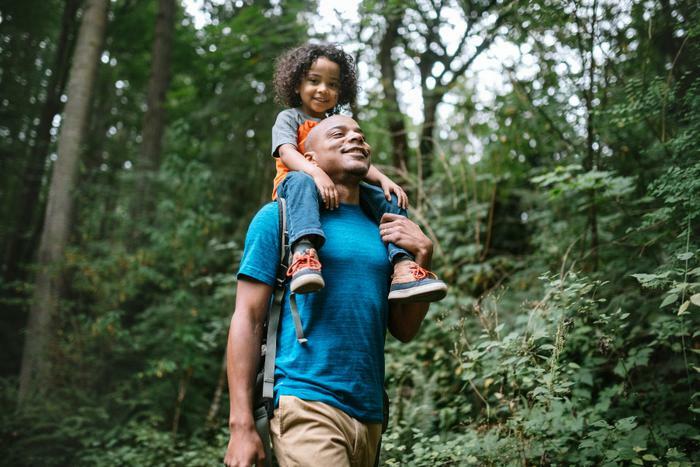 Spending time outdoors can have significant mental health benefits, and now a new study shows that kids might at least be somewhat aware of those advantages.
Researchers from Anglia Ruskin University conducted an experiment that asked children between the ages of seven and eight to draw a place where they feel happy. The majority of the children drew pictures of nature scenes, which indicates that the younger generation associates nature with well-being. 
"We wanted this study to explore children's own perceptions of well-being, as most previous research has focused on adults," said researcher Dr. Nicola Walshe. "This is despite a consensus that children's perspectives differ significantly from adults." 
The link between nature and well-being
The researchers had over 90 children from low socioeconomic backgrounds involved in the study. The goal was to have the children draw pictures of places that made them happy or were associated with positive memories and general well-being. 
More than half of the kids involved in the study drew pictures that were nature-related, with trees being one of the most commonly drawn elements in the pictures. The researchers were surprised by these findings because of how closely they aligned with adults' views of happiness and well-being. 
However, it's also important to note that even though nature was a consistent theme among the kids' drawings, it wasn't always the dominant part of the images. The researchers found that a lake or garden would often appear in the background of the drawing, but the people important in the children's lives were featured more prominently. 
"We identified indicators of well-being that were made explicit in children's drawings, such as the need for safety, happiness, and positive relationships," said Dr. Walshe. "The drawings depicted nature and outdoor spaces as being interconnected with all aspects of well-being. For example, being able to play outside boosts physical well-being, while being able to stay calm and appreciate the beauty of nature can be linked to emotional or mental health." 
Moving forward, the researchers hope that more of an effort is made to strengthen the connection that kids have with both nature and art. 
"Previous research has shown that wealth affects access to nature, with children living in deprived areas significantly less likely to have access to green spaces and outdoor places to play," Dr. Walshe said. "Our research suggests that nature and open spaces underpin these children's consideration of well-being. 
"As such, making nature explicit, and restoring the interconnectedness between the arts and nature should be a key priority for research to help improve children's well-being."