---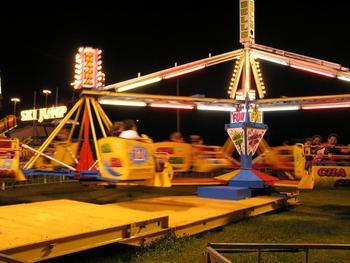 There are few things in the world that kids enjoy more than the rides at amusement parks, fairs, carnivals and at shopping malls and fast-food joints.
But while the rides are fun, they can be dangerous: 93,000 children were injured on amusement rides between the years of 1990 and 2010. And a third of those kids were five or younger.
Another fact that may be surprising is that kids are being injured on the smaller rides more often, not on the bigger rides like roller coasters.
Dr. Gary Smith, director of the Center for Injury Research and Policy of Nationwide Children's Hospital said a lot of the smaller rides aren't getting the same amount of scrutiny as the bigger rides. Smith and his research team recently conducted a study on amusement ride safety.
"Injuries from smaller amusement rides located in malls, stores, restaurants and arcades are typically given less attention by legal and public health professionals than injuries from larger amusement park rides," said Smith.
"Yet our study showed that in the U.S. a child is treated in an emergency department, on average, every day for an injury from an amusement ride located in a mall, store, restaurant or arcade. We need to raise awareness of this issue and determine the best way to prevent injuries from these types of rides."
So does that mean kids aren't getting hurt on the bigger rides? Is it just the smaller rides that parents should be looking out for?
"It is not that children are not being injured on the bigger rides," said Tracy Mehan, also at Nationwide Children's Hospital, in an interview with ConsumerAffairs. "The surprise was the fact that so many were being injured on the 'smaller' rides found at malls, restaurants and arcades," she added.
Tighter regulations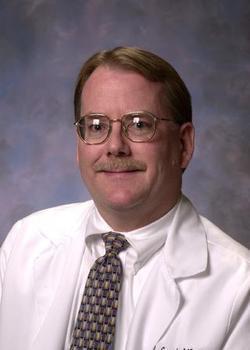 Smith says the regulations surrounding mobile rides, which are usually located at fairs and carnivals, are much tighter than the regulations for fixed rides that tend to be in amusement parks and malls.
And that has a lot to do with why kids are getting hurt on the rides that are smaller in size.
"Although the U.S. Consumer Product Safety Commission (CPSC) has jurisdiction over mobile rides, regulation of fixed-site rides is currently left to state or local governments leading to a fragmented system," said Smith. "A coordinated national system would help us prevent amusement ride-related injuries through better injury surveillance and more consistent enforcement of standards."
And what kind of injuries have kids been receiving? Mehan said the age of the child on the ride had a lot to do with the kind of injury sustained.
"Soft tissue injuries were the most common injury type (29%)," she said. "Followed by strains and sprains (21%), fractures (10%) and concussions or closed head injuries (CHI) (7.3%). The youngest patients were more likely to be cut or to get a concussion/CHI while the older age group (6-17) was more likely to sustain a sprain or strain."
"The head and neck region was the most frequently injured. Approximately half of the children were injured either when they fell in, off, on or against the ride or when they either hit their body on the ride or were hit by something else while on the ride," Mehan explained.
Behavior matters
Smith says that parents should speak with their children about following the safety rules of a ride, which is just as important as making sure they fit the size requirements.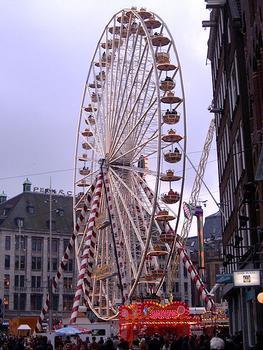 "Often there are height requirements or weight requirements and these should be followed," he said. "But in addition, because we know each child is different, a child needs to be ready to be able to behaviorally handle the ride. If they're going to get scared and try to climb out of the ride while in use, that child simply shouldn't be on that ride."
Mehan agrees, and says just because a child may be big enough to handle a ride, it doesn't mean he or she is mature enough. "Some kids might meet the height and/or weight restrictions but not be emotionally or behaviorally ready for the ride," she said.
"For example, a five year old child who is tall for his or her age might technically meet the requirements for a roller coaster, but that doesn't mean it is a good idea for them to ride it."
Additionally, Mehan says the study findings shouldn't keep parents from letting their kids go on amusement rides, but common sense and parental instincts should be used to determine which rides are best for them.
"We encourage families to get out and spend time together," she says. "If an amusement ride is part of your plans, use your instincts about what rides would be best for each individual family member. Make sure you feel comfortable that everyone will be able to follow the instructions and will use the safety equipment. Also, visually inspect the ride before you get on. If it seems unsafe in anyway, choose another activity."
---