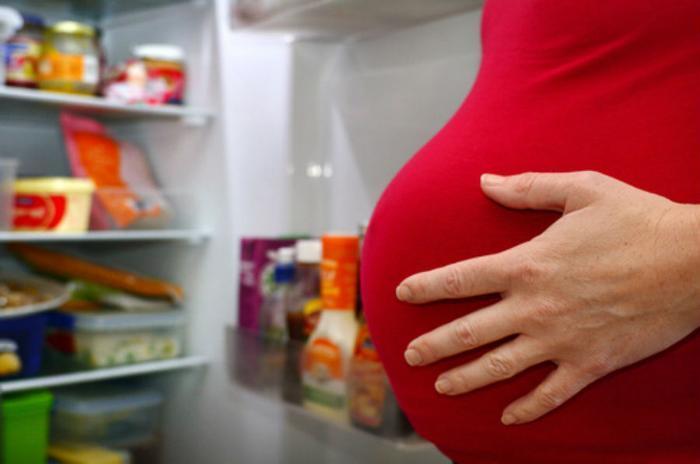 With one in five children across the country affected by childhood obesity, researchers are always looking for ways to help young people maintain healthy lifestyles. Now, one team has analyzed how mothers' pregnancies can play a key role in childhood weight.
According to researchers from the University of Tennessee at Knoxville, babies are more likely to develop obesity during childhood when their mothers have high blood sugar levels during pregnancy.
Researcher Samantha Ehrlich noted that "the risk of child developing obesity increases by 52 percent" when the mother has been diagnosed with gestational diabetes.
Monitoring sugar levels
To see how sugar levels affected newborn's weight into childhood, the researchers started by following over 40,000 women through their pregnancy journeys. All of the women involved in the study gave birth between 1995 and 2004, and the researchers monitored the children from birth until they were between five and seven years old.
The women involved in the study had their blood sugar tested between weeks 24 and 28 of pregnancy, which is when gestational diabetes can first be detected. Elevated blood sugar levels at the first screening don't always indicate that an expectant mother will have gestational diabetes, but this will typically lead to further tests as the pregnancy moves into the later stages.
For this study, the researchers found that when mothers had spiked blood sugar levels on their initial glucose test, their babies were more likely to develop obesity during childhood, even if the mother never developed gestational diabetes. A positive diagnosis of gestational diabetes increased the child's risk of obesity by over 50 percent.
According to the researchers, mothers' weight before pregnancy can also play a role in the child's likelihood of developing obesity. The finding is helpful for healthcare professionals because they can offer their patients tangible advice to help keep themselves and their children healthy.
"This information is important because it suggests that we may be able to prevent childhood obesity in two ways: by helping mothers achieve a normal BMI before they become pregnant, and by reducing hyperglycemia during the pregnancy," said Ehrlich.
Mothers play a role
Obesity increases the overall risk of death for both children and adults, which makes it that much more important for consumers to be doing everything possible to lead healthy lifestyles.
Recently, researchers have found that mothers' lifestyles can play a large role in children's likelihood of developing obesity and creating and following their own healthy habits. One study found that mothers who made a conscious effort to eat healthy and lose weight had positive effects on their kids' health, whereas fathers' commitments did not yield the same results.
Moreover, researchers from Harvard University found that mothers who follow five healthy habits could help reduce their children's risk of developing obesity.
The study found that when mothers eat a healthy diet, exercise regularly, keep a healthy body weight, drink alcohol only in moderation, and don't smoke, their children's risk of obesity was 82 percent lower.