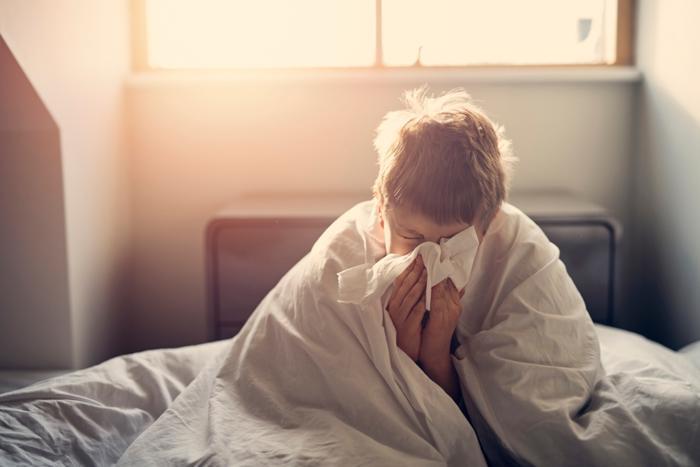 While there are several factors that come into play when analyzing why some people are more susceptible to serious allergies or mental health disorders, a new study explores how our childhood could come into play.
Researchers from the University of Zurich and Lausanne recently explored how the hygiene hypothesis -- which argues that changes to environment and hygiene can introduce our bodies to bacteria at different points in life -- can affect the likelihood of having certain allergies or diseases later in life.
"The findings of the study indicate that the human immune system acts like a switchboard between somatic and psychic processes," said researcher Vladeta Ajdacic-Gross. "They help us understand why many people who do not have a history of psychosocial trauma get afflicted by mental disorders and, conversely, why traumatized people show a predisposition to chronic inflammatory diseases."
Timing matters
To get an understanding of how our childhood immune systems affect us in later years, the researchers evaluated data from over 50,000 people born in the mid-1900s, placing their primary focus on the development of mental health disorders, allergies, and bacterial and viral diseases.
The participants were divided into five groups based on their childhood immune systems:
Neutral (nearly 60 percent of participants)

Resilient (over 20 percent of participants)

Mixed (nine percent of participants)

Atopic (seven percent of participants)

Childhood trauma (five percent of participants)
The neutral participants had low stakes when it came to developing a childhood disease, while the resilient group had incredibly strong immune systems and were able to stave off childhood diseases like rubella, mumps, and measles, all of which were common and serious when these participants were children.
The study revealed that the majority of participants in the three smaller groups were all born later than those born in the neutral or resilient groups, but they also experienced either serious allergic conditions or were susceptible to serious mental or physical diseases during childhood.
The mixed group consisted of participants who had some kind of allergic condition in conjunction with a bacterial disease, while the atopic group had several allergy issues; the final group experienced some kind of trauma during childhood.
The study revealed that the groups showed different levels of susceptibility to different diseases once they reached adulthood. Those who had experienced childhood trauma were more likely to fight off infections during childhood, but they were more likely to develop both inflammatory diseases and psychiatric issues later in adulthood.
Similarly, both the atopic and mixed groups had an increased risk of both physical and mental health conditions in their later years, while the neutral and resilient groups were more likely to steer clear of any major mental or physical conditions as they grew into adults.
Keeping kids healthy
While one recent study found that childhood health is improving around the globe, mental health continues to be a concern for many young people.
Many studies have explored the body-mind connection, and researchers have found that both infections during childhood and stomach issues are linked to mental health issues in children.