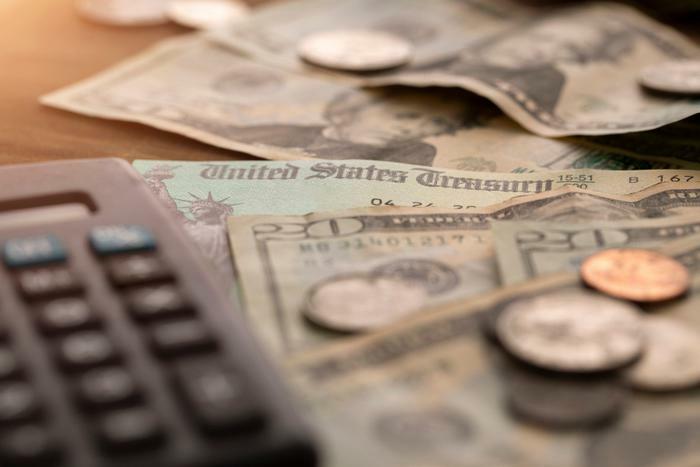 Some 39 million Americans are about to get something nice in the mail. The Internal Revenue Service (|RS) and the U.S. Department of the Treasury announced Monday that the first monthly Child Tax Credit payment made possible by the American Rescue Plan will be made on July 15. 
"The American Rescue Plan is delivering critical tax relief to middle class and hard-pressed working families with children. With today's announcement, about 90% of families with children will get this new tax relief automatically, starting in July," President Joe Biden said in his support of the Child Tax Credit.
"While the American Rescue Plan provides for this vital tax relief to hard working families for this year, Congress must pass the American Families Plan to ensure that working families will be able to count on this relief for years to come. For working families with children, this tax cut sends a clear message: help is here."
What recipients can expect and when
The checks — $300 per month for each child under age 6 and up to $250 per month for each child age 6 and older — will cover 88% of children in the U.S. Federal officials said recipients could count on receiving their payments on the 15th day of each month (unless the 15th falls on a weekend or holiday like in August 2021) to help families better plan their budgets.
The payments will come in one of three ways: direct deposit, paper check, or debit cards. Both the IRS and Treasury said they're especially committed to maximizing the use of direct deposit to make sure recipients get their payments quickly and securely. Most taxpayers won't have to do a thing to start receiving their payments. The agencies said they are also partnering with organizations to make sure the word gets out to everyone who might be eligible so they can get help gaining access to the program. 
While Biden's 90% number sounds like just about everyone will receive this benefit, the truth is that not everyone will get the same level of support. "The increased amounts are reduced (phased out), for incomes over $150,000 for married taxpayers filing a joint return and qualifying widows or widowers, $112,500 for heads of household, and $75,000 for all other taxpayers," the IRS explained.
Additional information for taxpayers on how they can access the Child Tax Credit will be available soon at IRS.gov/childtaxcredit2021.