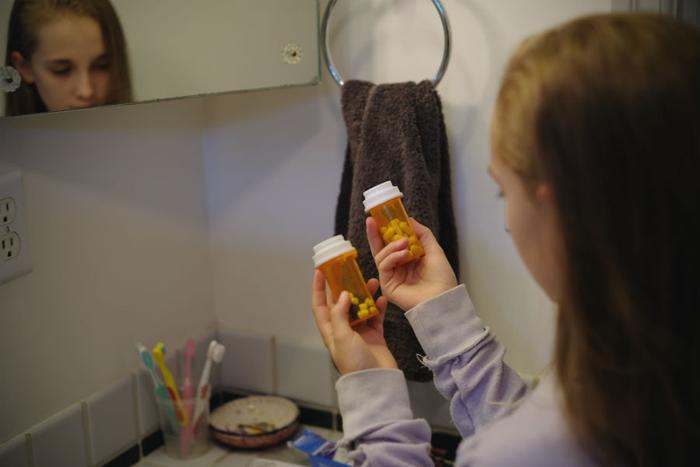 The number of children hospitalized for opioid overdoses has doubled since 2004, a new study published in Pediatrics finds.
For the study, researchers at the University of Chicago Medicine Comer Children's Hospital looked through the Pediatric Health Information System (PHIS), which records the most serious overdose cases.
They found that from 2004 to 2015, 3,647 children across 31 hospitals were admitted to pediatric intensive care units with opioid-related diagnoses.
The number of hospitalizations requiring intensive care nearly doubled between 2012 to 2015, rising from 797 patients between 2004 and 2007 to 1,504 patients during the most recent time frame analyzed.
Accidental consumptions common
The majority of the overdoses involved children between 12 and 17 years old, but one-third of cases involved children under the age of six
"Even in children under 6 years old, opioids now account for the majority of drug poisonings," the researchers wrote in their report.
"In this study, we demonstrate a significant and steady increase in the diagnosis of opioid ingestion and poisoning across all age groups in U.S. children's hospitals from 2004 to 2015. Not only did the absolute number of opioid-related admissions increase, but the rate of both hospital and PICU admissions increased as well."
The study didn't differentiate between kids who ingested prescription painkillers or other opioids intentionally and those who did so accidentally. However, the researchers said many overdoses in children under six were probably caused by kids finding their parents' prescribed and non-prescribed medications.
Safely using medication
"I think there needs to be a stronger emphasis to the adults receiving these drugs -- these prescription medications -- about the consequences that may happen to their families as a result of those drugs being in their homes," lead author Dr. Jason Kane told CNN.
Parents taking these substances are advised to take preventative measures, such as using a "lockbox" to store the medication. If they are expired or no longer being used, experts recommend taking them to a pharmacy or a facility that can appropriately dispose of them.
"Current efforts to reduce prescription opioid use in adults have not curtailed the incidence of pediatric opioid ingestion, and additional efforts are needed to reduce preventable opioid exposure in children," the authors wrote.
Around 2 million Americans have an opioid use disorder, according to federal estimates. That includes abuse of prescription painkillers such as Vicodin and OxyContin, as well as illegal drugs like heroin.