---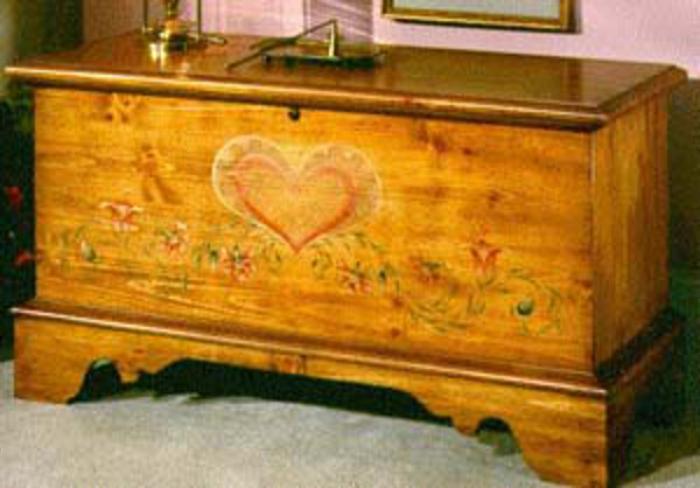 Following the recent deaths of a Franklin, Mass., brother and sister, Lane Home Furniture is calling for a renewed search for cedar chests with lids that automatically latch shut when closed, locking children inside. The Consumer Product Safety Commission (CPSC) says the children, ages seven and eight, suffocated inside one of the chests.
To prevent a similar tragedy, CPSC and Lane are urging consumers to check their "Lane" and "Virginia Maid" brand cedar chests. An investigation by the CPSC's has determined that the lid on the 75-year-old Lane cedar chest closed and automatically latched shut, locking the children inside. The second-hand Lane cedar chest was bought from a local resale store about 13 years ago.
Original recall
In 1996, the Lane Company, Inc. recalled 12 million chests with latch/locks that automatically secure the lid when closed, and began offering new latch/locks free of charge that prevent children from being trapped inside the chest. The new latch/locks, which Lane continues to make available to consumers, do not automatically latch and trap children inside the chest when the lid is closed.
The original recall included reports of six children suffocating to death inside these chests. A seventh suffocation death and two near fatalities occurred between 1996 and 2000.
The old style latches on all "Lane" and "Virginia Maid" brand cedar chests manufactured between 1912 and 1987 need to be replaced. Chests can be identified by the brand name "Lane" or "Virginia Maid" located inside the cedar chest. These chests are often handed down through families or purchased second-hand.
What to do
Consumers should immediately remove the latch from Lane/Virginia Maid cedar chests and contact Lane to receive new replacement hardware. This new hardware is easy to install by consumers in their homes and does not automatically latch shut.
For certain chests made between 1912 and 1940, consumers will receive hardware that does not latch. For chests made from 1940 to present, consumers will receive hardware that does not automatically latch when closed and requires a person outside the chest to latch and lock the lid. If you own a similar hope chest or cedar chest that is not part of the recall, disable or remove the latch/lock.
Consumers may contact Lane toll-free at (800) 327-6944, Monday to Friday from 7 a.m. to 6 p.m. CT, or access their web site at www.lanefurniture.com to order the free replacement hardware.
Consumers should have the chest's serial and style numbers, which are branded on the outside bottom or back of the chest, available when contacting Lane.
---