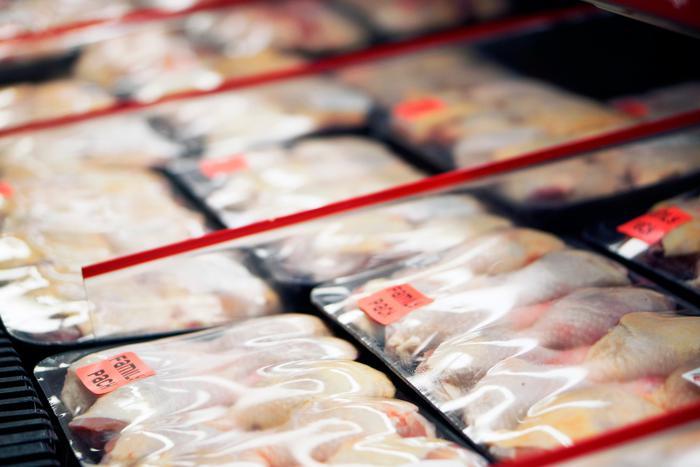 As Americans continue to flock to chicken (pun intended) during the pandemic, they should also be aware that the price of those birds is likely to continue going up.
Chicken purchases have soared since COVID-19 took over everyone's life. In fact, according to research cited by the National Chicken Council, 75 percent of Americans who eat chicken say they prepare it at home at least once a week. 
Thanks to consumers showing that kind of love, retail chicken sales have increased $1.3 billion during the last nine months of the pandemic -- a 19.5 percent upswing percent over the same period last year. 
Rising prices will likely continue
With chicken fervor reaching new heights, it's been tough for manufacturers to keep up with the demand. One reason is that there have been several meat processing plant closures. Another reason is that consumers have shown a growing preference for chicken wings since the pandemic struck, and processors have been put in a position of switching their focus on what parts of the chicken to produce.
All of these moves have resulted in a steady rise in the cost of chicken. According to YCharts, the U.S. chicken wholesale price has gone from a four-year low of $1.268 per pound in April to $1.501 at the end of October. 
Urner Barry's latest Market Briefing confirms that price hike and has the arrow pointing north as we head into December. The United States Department of Agriculture also said buyers can expect to spend more money on most items in its latest national retail report published Friday.
Size, exports, and football matter when it comes to price
However, consumers should be aware that outside of buying a whole chicken, the prices for the different parts of the bird keep changing. At present -- and this can change quickly -- the bigger the piece, the higher the cost. 
According to USFoods' coverage of the poultry market, the cost of jumbo wings, jumbo breasts, and jumbo tenders are up in price. However, the price of boneless thighs, medium boneless breasts, and medium wings is down.
Analysts are also forecasting that the price of dark meat chicken parts is likely to rise slightly in December due to an increase in export demand. An increased demand for wings during football season could also result in higher prices for that part of the chicken.