---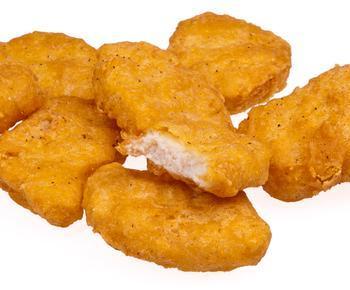 Reports that Chinese chicken could soon find its way onto U.S. tables has sparked a fast-growing petition campaign on Change.org, where more than 190,000 consumers have signed up so far.
The organizers call themselves "three concerned moms and food safety advocates" and say they're hoping the petition will motivate Congress and the USDA to ban chicken processed in China from U.S. school menus and to keep chicken raised and slaughtered in China from being imported into the U.S.
"I know first-hand the devastating impact of a breakdown in the food safety system," said Dr. Barbara Kowalyck, one of the petition organizers."China has had numerous problems with food safety, and it is clear that, as of now, they do not have a robust food safety system. Importing poultry that has been processed in China is risky, and it's a risk we don't have to take and should not be forced to take. Food safety should never be taken for granted -- especially when our children are involved."
Kowalyck's 2 1/2-year-old son, Kevin, died in 2001 from complications of an E. coli infection. A faculty member at North Carolina State University, she has volunteered in various food safety efforts and co-founded the Center for Foodborne Illness Research & Prevention in 2006. In addition, Ms. Kowalcyk has served on USDA's National Advisory Committee on Microbiological Criteria for Foods (NACMCF) since 2005 and serves on the Advisory Board for Georgetown University's Health Policy Institute's Produce Safety Project as well as two National Academies of Science committees.
The other organizers are:
Bettina Siegel of The Lunch Tray blog, who successfully campaigned in 2012 to have lean, finely textured beef ("LFTB," also known as "pink slime") removed from the USDA's School Lunch Program; and

National food policy consultant Nancy Huehnergarth.
No response so far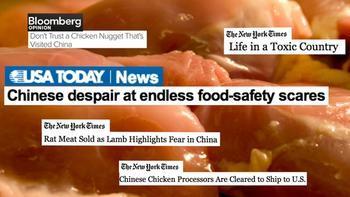 Their petition followed reports that U.S. raised chicken exported for processing in China has been approved for import back into the United States where it can be sold without country of origin labeling, and reports that the USDA may also soon allow the importation of chicken raised and slaughtered in China.
Their petition calls for a ban on Chinese-processed chicken in school meals, as well as for steps to be taken so birds raised and slaughtered in China cannot be sold in the United States in the future.
It has taken off just as news spreads that the Philippines has banned chicken from China over concerns of highly pathogenic avian influenza (HPAI), and follows evidence of China's food safety failures, including dangerous levels of mercury in Chinese baby formula, thousands of diseased pig carcasses dumped in the Huangpu River, and mislabeled rat meat sold as lamb.
New signatures on the Change.org petition are sent via email to Representatives Robert Aderholt and Sam Farr, Senators Roy Blunt and Mark Pryor, USDA Secretary of Agriculture Tom Vilsack, and President Barack Obama.
While those key decision makers have not yet responded to the petition, fourteen members of Congress previously signed an open letter supporting the campaign's goals, and Siegel, Kowalyck and Huehnergarth plan to deliver their petition signatures to members of Congress and the USDA if they do not receive a response to the petition.
---