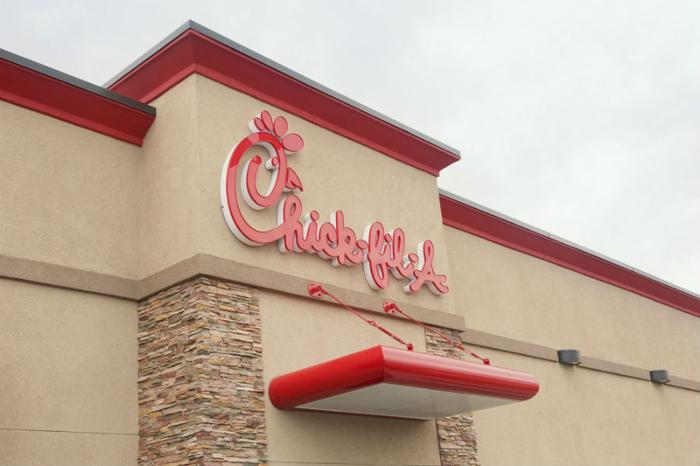 Chick-fil-A consistently tops customer satisfaction surveys, with consumers praising both its service and its food.
Soon, customers can leave with some of that food to prepare at home. Chick-fil-A will be the first fast food chain to sell branded meal kits featuring some of its recipes.
Starting August 27, Chick-fil-A will offer Mealtime Kits at 150 Atlanta-area locations. Customers can purchase the fresh, per-measured ingredients in the drive-through or at the counter, or order the kits using the company's app.
Chick-fil-A says its chef, Stuart Tracy, helped develop five different kit recipes, which include the Chick-fil-A chicken used in the brand's products. The company says customer feedback will help determine whether the Mealtime Kits are rolled out to a nationwide market.
Next step in fast food
Michael Patrick, an innovation program lead at Chick-fil-A, who is leading the Mealtime Kits effort, says meal kits and fast food should go hand-in-hand.
"We know our guests are busier than ever and need a variety of convenient dinner options," Patrick said. "We designed our offering so our guests don't have to order ahead, subscribe to a service, or make an extra stop at the grocery store."
During the test period, which will run through Nov. 17, Chick-fil-A will rotate five meal kit recipes: chicken parmesan, chicken enchiladas, dijon chicken, pan roasted chicken and chicken flatbread, offering two recipes at a time.
Each kit will make enough to serve two people and cost $15.89. Kits will have a "use-by" date and can be refrigerated at home for several days, depending on when they are purchased.
Popular concept
While Chick-fil-A is the first fast food chain to offer meal kits, it may not be the last. The concept has proved popular with consumers, and supermarkets have already jumped on the bandwagon. So far in 2018, both Walmart and Kroger have launched in-store meal kit offerings.
In March Walmart announced it will roll out its meal kit service to as many as 2,000 stores nationwide this year, following an initial test in some markets.
The meal kits feed two people and range in price from $8 to $15. Consumers can either buy kits in stores or order them online and pick them up later that day. Three different kinds of kits are available to choose from, depending on how much cooking shoppers want to do.
In May, Kroger announced the acquisition of meal kit delivery company Home Chef, which delivers its kits directly to homes. While the Home Chef kits will continue to be sold online, they will also be available in Kroger stores.
At the same time, Kroger said it would continue to offer its Prep+Pared meals that are currently sold in more than 525 stores.