---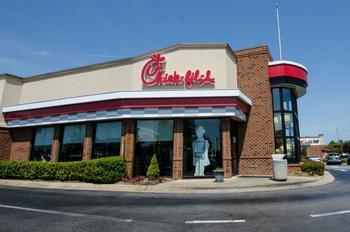 Fast food companies are well aware that hungry customers don't enjoy waiting in long lines. For this reason, a growing number of fast food chains are coming out with apps that feature the ability to skip the lines by ordering ahead.
Chick-Fil-A is one such chain. The beef-averse company announced its new Chick-fil-A One app today, which will replace the restaurant's previous app. The app will offer a wider range of customizable meal choices, as well as the ability to order and pay in advance.
The main goal of the app, it would seem, is to keep valuable time in the days of busy millennial parents and others who are pressed for time.
Speeds up the process
A recent survey commissioned by the chain revealed that 82% of millennial parents would do almost anything to avoid long lines at fast food restaurants when they are with their children. Forty-eight percent of those surveyed said they would rather not eat at all than stand in a line.
The Chick-fil-A One app seeks to ameliorate the problem of lines by speeding up the process of waiting at the counter or drive-through.  
Users of the app will also get access to its membership program, which offers freebies based on your taste preferences and previous orders. Customers can use the app to track how close they are to their next free offering -- which may not be so far away.
Those who download or update the app (which is available on the App Store or Google Play) before June 11 will receive an offer for a free sandwich.
---