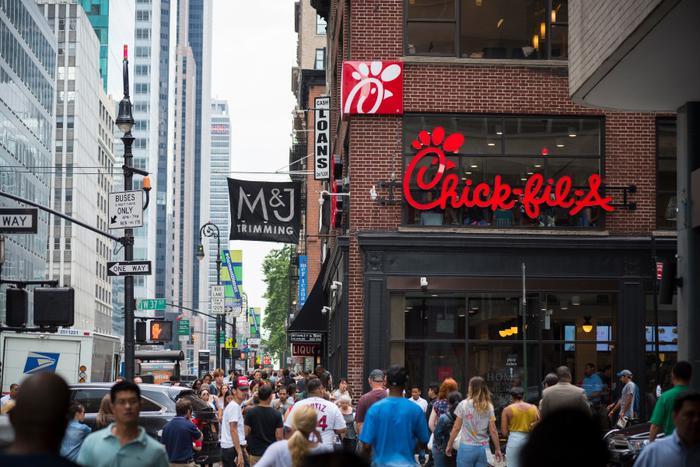 Fast-food chain Chick-fil-A has filed a lawsuit against 17 chicken suppliers for allegedly jacking up prices and rigging bids on billions of dollars in orders that the company made. The defendants include Perdue Farms, Tyson Foods, Pilgrim's Pride, and Sanderson Farms alleging they shared bids and pricing details. 
Chicken has turned into a hot commodity during the COVID-19 pandemic. Not only is it harder to find on grocery shelves, but prices have shot up in recent months. 
Price-fixing problems
Interestingly, two of the groups named in Chick-fil-A's lawsuit -- Pilgrim's Pride and Tyson -- have been down this road already this year. In July, Tyson opted to cooperate in a Justice Department price-fixing investigation under a leniency program that allowed the company to avoid criminal prosecution in exchange for helping the feds in a probe of other poultry suppliers. In October, Pilgrim's Pride reportedly agreed to a fine of $110.5 million in a plea deal with the DOJ, which had accused the producer of price-fixing. 
Chick-fil-A's lawsuit went as far as calling the defendants' moves a "conspiracy" and said that it had "reasonably foreseeable effects" on the company's business in the United States.
Naturally, the defendants didn't agree. "We believe these claims are unfounded and plan to contest the merits," a spokesperson for Perdue told CNBC.