---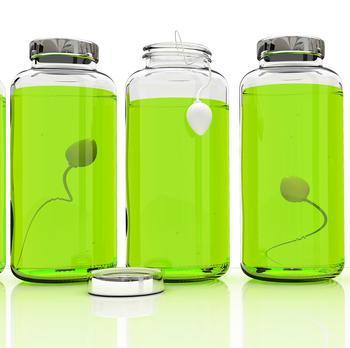 Chicago's Northwestern Memorial Hospital negligently destroyed frozen sperm samples, costing dozens of men and women their chance to have children, a series of 40 lawsuit charges.
All of the 40 plaintiffs say they have medical conditions that threaten or have already destroyed their fertility. The frozen sperm represented their only chance to reproduce, Courthouse News Service reported.
"Three of the plaintiffs were minors at the time, the youngest was just 14 years old with a rare form of cancer," said attorney Matthew T. Jenkins in a statement. "Other plaintiffs include a 33-year-old man who has leukemia and was told that his radical chemotherapy treatments would likely make him infertile; a 26-year-old man who suffers from an illness that could render him infertile; and a 48-year-old man who had his sperm preserved because he too suffers from an illness that could render him infertile."
But in April 2012, the cryopreservation and storage procedure at the hospital failed, allowing the frozen specimens to melt, the suits charge. The plaintiffs claim the hospital "failed to adequately respond when it knew, or should have known, that its cryopreservation and storage system failed."
A Cook County judge has granted an emergency bill of discovery ordering Northwestern to turn over documents relating to the cryopreservation system, and permitting experts to inspect the storage facility, Jenkins said.
The hospital has acknowledged that the cryogenic storage tank "malfunctioned," and that a round-the-clock alarm system failed to alert employees of the failure, according to the Chicago Sun-Times.
"We deeply regret that this occurred, and understand how upsetting this can be to our patients," the foundation that operates the hospital said in the statement.
---